Bob Dennis | Spotsylvania, Virginia

| | |
| --- | --- |
| | |
RECENT
Bob Dennis | Romans 8:28-30
| | | |
| --- | --- | --- |
| | | SUN 10/17/2021 |
| | | |
| --- | --- | --- |
| | | SUN 10/17/2021 |
| | | |
| --- | --- | --- |
| | | SUN 10/10/2021 |
| | |
| --- | --- |
| | SUN 10/10/2021 |
| | | |
| --- | --- | --- |
| | | SUN 10/03/2021 |
OCTOBER 2021
Su
Mo
Tu
We
Th
Fr
Sa
1
2
3
4
5
6
7
8
9
10
11
12
13
14
15
16
17
18
19
20
22
23
24
25
26
27
28
29
30
31

| | | | |
| --- | --- | --- | --- |
| Recent LIVE VIDEO | WEBCASTS | | |

Sun Oct 17

// 2:58 PM - 3:38 PM

2 viewers

Sun Oct 17

// 11:50 AM - 12:35 PM

1 viewers

Sun Oct 10

// 3:14 PM - 4:04 PM

2 viewers

Sun Oct 3

// 3:02 PM - 3:57 PM

0 viewers

Sun Oct 3

// 11:48 AM - 12:35 PM

2 viewers

Sun Sep 26

// 2:54 PM - 3:53 PM

2 viewers
At Immanuel Baptist Church, we preach "all the counsel of God" (Acts 20:27) because we believe God's Word is inspired, infallible, and the only authority given by God to show us who God is and how sinful men can be saved and live a life pleasing to God. We interpret the Bible literally and believe... (

more..

)

SUNDAY
Morning Worship – 11:00 a.m.
Evening Worship – 2:15 p.m.

TUESDAY 
Men's Bible Study
10:00 a.m.

WEDNESDAY
Prayer Service – 7:00 p.m.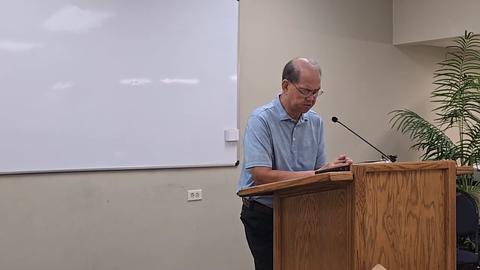 Honolulu, HI
Independent Baptist Church Honolulu
Rev. John Greer
Ballymena Free...