6,865 active users!!
| | | | | |
| --- | --- | --- | --- | --- |
| Page 1 | Page 8 · Found: 236 store items | | | | |
---
Soteriology
Speaker: Dr. Kenny Rhodes

MP3 CD ... $30.00 USD ($50.00) You Save 40%


A series of lectures on the doctrine of Salvation. Covering election, calling, adoption, justification, sanctification, eternal security, total depravity, limited/unlimited...
---
Evidences for the Christian Faith
Speaker: Dr. Kenny Rhodes

MP3 CD ... $30.00 USD ($60.00) You Save 50%


Twelve (12) lectures covering the Existence of God, Worldviews, Logic, Creation vs. Evolution, Intelligent Design and the Resurrection of Christ.
---
God and Creation
Speaker: Dr. Kenny Rhodes

MP3 CD ... $30.00 USD ($60.00) You Save 50%


A lecture series covering Creation, Angels and Demons, Man and Sin.
---
James 1-5
Speaker: Dr. Steve Hereford

MP3 CD ... $30.00 USD ($50.00) You Save 40%


The Epistle of James is a challenging book written to reveal what is true saving faith. Join Pastor Steve as he presents 30 mp3 messages on one CD expositing the message of James.
---
Speaker: Dr. Steve Hereford

MP3 CD ... $30.00 USD


Looking for a model church? Have you looked at the church at Thessalonica lately? In this study, Pastor Steve takes you expositionally through all five chapters in what he calls...
---
10 Audio CD Set
Speaker: Dr. Steve Hereford

Audio CD ... $30.00 USD ($50.00) You Save 40%


Who is God and what is He like? In this series of messages, Pastor Steve answers those questions and more and helps you to know why it is important that we believe the right...
---
Author: Dr. Frank Gagliano

Audio CD Set ... $30.00 USD


In this series you will find encouraging help from God's Word for each family member of the family of God. God will answer our prayer for change if we are truly willing to be...
---
Celebrating the Legacy of James Montgomery Boice
Author: Dr. Philip Ryken

Hardback ... $30.00 USD


James Montgomery Boice had a passion for worship. His life and ministry reflected his desire to honor God in the form and content of worship. Here 18 contributors, including...
---
Created By: Beaded Splendor

$30.00 USD


This necklace is striking, featuring white freshwater pearls and blue faceted quartz pillow beads and sterling silver Bali beads. Measures approx. 26" featuring a pretty Bali...
---
Hardback ... $30.00 USD


The ESV Bible is a new, essentially literal Bible translation that combines word-for-word precision and accuracy with literary excellence, beauty, and readability. The English...
---
Proclaimed, Defended, Developed
Author: Prof D. Engelsma

Hardback ... $30.06 USD ($42.95) You Save 30%


This book on justification is intended by the RFPA and the author to celebrate the glorious work of Christ in the Reformation. Essential to this Reformation was the gospel-truth...
---
Zazzle Item
Created By: Jon Cardwell

$31.45 USD


Basic Dark T-Shirt. Comfortable, casual and loose fitting, our heavyweight t-shirt will quickly become one of your favorites. Made from 6.1 oz, pre-shrunk 100% cotton, it wears...
---
Advanced Discipleship Bible Studies
Author: Pastor Robert J. Sargent

Multi-Volume Book Set ... $32.00 USD


This Bible Study manual follows the format of the popular "ABC's of Christian GROWTH," and presents in-depth studies on a wide range of thought-provoking, sometimes controversial...
---
II & III JOHN CD format
Compiled By: Dr. James Phillips

Audio CD Set ... $32.00 USD


This is a set of 6 CD's with a plastic folder to store the cd's and an Greek-English interlinear and commentary written by Dr. Phillips. Each CD is about an hour long. For...
---
Hardback ... $32.95 USD


Read about old favorites, such as Augustine and Luther, and learn about the obscure, though equally influential Christians, such as Cocceius and Olevianus. This collection of...
---
Hardback ... $32.99 USD


"No other man in history was so mightily used of God in revival as Asahel Nettleton. He labored amidst more revivals of religion than Jonathan Edwards and George Whitefield! One...
---
Living Confidently in Prophetic Days
Speaker: Jon Lands

Audio CD Set ... $33.00 USD


The Understanding the Times sermon series will explore the ancient prophecies of Scripture to help you gain a clearer understanding of the times in which you live. This...
---
5th Edition
Speaker: Sam E. Waldron

Hardback ... $33.00 USD

---
SAVE with ONLY ONE Shipping & Handling Fee
Speaker: Wayne Joyce

MP3 CD ... $33.99 USD ($67.98) You Save 50%


All lesson series are downloadable for free! Click the external link above then select your interests from the series dropdown. If you wish to purchase disks, after you click...
---
Author: Alexander Smellie

Hardback ... $34.00 USD


"A great book dealing with one of the most inspiring periods of Church history," said Dr. C. Gregg Singer. Brilliant sketches of Covenanter history addressed to ordinary readers...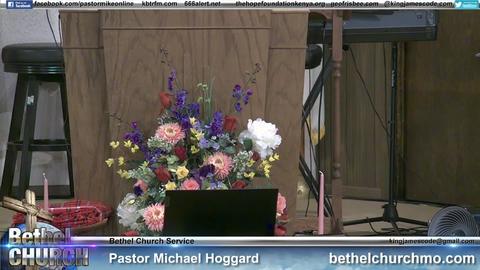 Festus, MO
Bethel Church
Ted Trefsgar
Grace Presbyterian Mt....