---
Being Historical Discourses, On the Necessity of Marrying Religious Husbands and Wives...
Author: Daniel Defoe

Hardback ... $19.00 USD ($49.00) You Save 61%


Early in his life Defoe was studying to become a (dissenting) minister. Later he also wrote the famous novel, Robinson Crusoe. This title, written as a dialogue (of over 400...
---
Word Filled Lives, Marriages, Parenting and Prayers
Author: Dr. John Barnett

Paperback ... $19.99 USD


Word Filled Families are what God has always planned for His people. For parents who are confounded and frustrated by the seemingly complex and often frustrating tasks related to...
---
Paperback ... $24.99 USD


When the Gospel of Jesus Christ entered the Roman world of the New Testament the landscape was very bleak. Christ's church was born into a world of mixed-up marriages and confused...
---
And Accompanying Discussion Questions to Apply Them
Author: Scott LaPierre

eBook: Adobe ... Free!


Do you want a healthy, joyful, biblical marriage? Then you must embrace the principles in God's Word!Nearly everything in life comes with instructions--from the cell phones we use...
---
Author: Pastor Ronald VanOverloop

Pamphlet/Tract ... Free!


What is dating? What are some of the reasons for dating? Whom should we date? What should we do on a date? How far may we go in our touching and kissing? Where do we draw the...
---
Paperback ... $10.00 USD


Written for parents with children of any age, this insightful book provides perspectives and procedures for shepherding your child's heart into the paths of life.
---
Aiming for Excellence in Biblical Parenting
Author: James Keen

Paperback ... $8.50 USD


The time our children have in our home is fleeting. Our charge as parents is to prepare them to live as godly adults before the Lord. For most of them, God's plan will include...
---
(1993)
Author: George C. Scipione

Hardback ... $29.00 USD


A scholarly, yet practical, look at God's view of the family. Argues that the family is the basic building block of society. Looks at the family in Western and non-Western...
---
eBook: Adobe ... Free!


This is a compilation of sermons preached on the subject of The Christian Family in November and December 2003 by Greg Thurston. These chapters were originally published as the...
---
Paperback ... $12.95 USD


Everyone needs three homes. We receive a heavenly home when we come to know the Lord Jesus Christ as our personal Saviour. We need a church home where God's Word is preached...
---
(1988, 1995)
Author: Gregg Harris

Paperback ... $15.46 USD ($24.95) You Save 38%


The classic introduction to home schooling, revised and updated! Author Mary Pride described The Christian Home School as, "The best first book to read." -- a book that friends...
---
Foundations Are Shaking
Author: Barry Gritters

Pamphlet/Tract ... Free!


The pillars of our society are crumbling; and if radical changes are not made, our society will fall. The pillars of the church are crumbling. Although the Church of Christ will...
---
Listening to Sermons and Attending Prayer Meetings
Speaker: Dr. Joel Beeke

Paperback ... $6.00 USD


This book contains guidance on two important areas of family life. First, it explains how we should prepare our families for public worship....
---
A Resource Book for Family Devotions
Author: Terry L. Johnson

Hardback ... $15.00 USD


Amidst the distractions of our busy lives, sometimes we forget that "the family that prays together stays together." Johnson's guide shows you why household devotions are...
---
The Fine Art Of Marriage
Author: Donald Curtis

$20.00 USD


A very useful manual for small group study as well as individual study. The manual covers six sections that focus on preparing couples for marriage as well as strengthening...
---
Proverbs
Author: Dr. Richard Van Heukelum

Paperback ... $15.00 USD


"The wisdom of the Bible is unparalleled. In this book, Richard Van Heukelum shares the wisdom of Solomon in modern day illustrations and settings. Using his analytical mind,...
---
Five Centuries of Biblical Wisdom for Family Life
Produced By: Scott T. Brown

Hardback ... $29.95 USD


This book presents a perspective on the family largely forgotten by the modern church. There are fifty-six authors featured in this volume; authors such as: John Bunyan, Jonathan...
---
Paperback ... $10.00 USD


This incredible work displays the true and beautiful theology of family worship..
---
Is Nutrition the New Health and Wealth Gospel?
Author: Curtis Knapp

Paperback ... $10.00 USD ($12.50) You Save 20%


You do not have to look far to see that America is a culture overflowing with information on nutrition. The plethora of material devoted to this subject makes it clear that...
---
Paperback ... $20.00 USD


Set of all three Truth and Grace Memory Books, plus Confessing the Faith.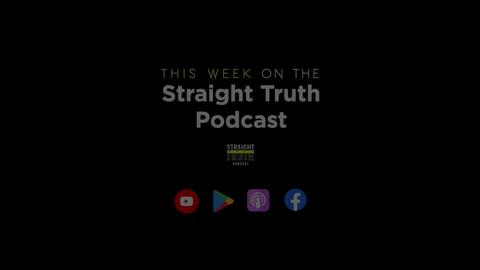 Spring, TX (Houston)
Founders Baptist Church
Pastor Edward Donnelly
Trinity Baptist Church