2,875 active users!
---
Paperback ... $10.00 USD


As a pastor, the Executive Director of a residential and counseling ministry to children from families in crisis, and as a father of a handicapped son, Jim Wood has dealt with...
---
Paperback ... $13.99 USD


The apostle Paul speaks of the great falling away in 2 Thessalonians 2 that he said would exist as the world approached the end of the last days. I firmly believe Paul was...
---
Paperback ... $12.99 USD


Have you ever not said something because you thought, "Oh, that would not be politically correct"? Too often this is the course people take because they are afraid of being...
---
Paperback ... $13.95 USD ($16.95) You Save 18%


For nearly 150 years, God has profoundly used the Christian Fundamentalist movement as a Valiant-for-Truth to fight in the End-time battle against the final apostasy of the...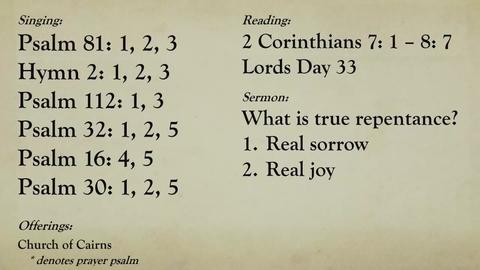 Rockingham, Western Australia
Free Reformed Church Rockingham