5,784 active users!!
---
what it means to belong
Author: Don Fortner

Hardback ... $20.97 USD ($34.97) You Save 40%


ISBN - 0 85234 281 0 What does it mean to belong to the church of God and what are the privileges and responsibilities involved in membership of a local church? Don Fortner...
---
David Dickson, George Kennedy McFarland, and Philip Graham Ryken
Author: Dr. Philip Ryken

Paperback ... $9.99 USD


A thoroughly biblical and pervasively practical introduction to principles drawn from the New Testament. This classic conveys the gravity and importance of the elder's calling....
---
Making the Lord's Prayer Your Own
Author: Dr. Philip Ryken

Paperback ... $13.99 USD


Looks at the power and truth in each phrase of the Lord's Prayer, compares with biblical parallels, and shows how to make this prayer your own. "The Lord's Prayer is a clear...
---
Paperback ... $6.00 USD


The creation sings to us with the visual beauty of God's handiwork. But what of man-made art? Much of it is devoid of sacred beauty and is often rejected by Christians. Christian...
---
Hardback ... $14.96 USD


The accounts of Godly women. The remarkable power of God's grace is clearly seen in their lives.
---
From The New Testament
Author: Dr. C. R. Curtman

$7.00 USD ($8.50) You Save 18%


Scripture-packed, expository, alliterated outlines from the New Testament. Each of these outlines provide "springboards" for more than one, and in most cases, several sermons,...
---
And Get The Most Out Of It
Author: Dr. C. R. Curtman

$5.00 USD


Titles and authors are recommended, along with other tips on how to build and best use your personal library. Especially good for preachers and other Bible teachers, but any...
---
A Checklist for Church Membership
Author: Dr. C. R. Curtman

$4.00 USD


This 39-page booklet is perfect for introducing new members and prospective members to the beliefs and practices of a New Testament Baptist Church. Great for Sunday School lessons...
---
How To Move The Hand of God Toward the Windows of Heaven
Author: Dr. C. R. Curtman

$6.00 USD ($9.00) You Save 33%

---
Paperback ... $7.50 USD


This timeless clasic by the puritan writer and preacher John Owen, on the wonderful subject of Christ's Glory.
---
Paperback ... $9.95 USD


Brotherly Union comes to Krummacher's readers with the same devotional qualities that they have come to expect from his works,
---
Hardback ... $19.51 USD


Daily readings from the sermons of J C Philpot. also available Through Baca's Vale a companion to these readings. also available in paperback.
---
Paperback ... $0.75 USD


Mary Ann Chaplin was of Huguenot descent, she was one of eleven children. The Lord began His work of grace in her heart early in life and she was baptised when she was 14 years of...
---
Hardback ... $14.95 USD


A brief tribute to Kenneth Howard together with 23 of his sermons AN EXCELLENT SOVEREIGN GRACE PREACHER
---
Hardback ... $2.50 USD


Filled with stories so interesting you wont want to put it down. gives an insight into the life and times after the reformation.
---
Author: George Whitefield

Hardback ... £8.00 GBP


SECOND HAND BOOK IN GOOD/VERY GOOD CONDITION
---
Hardback ... £2.90 GBP


SECOND HAND BOOK IN GOOD/VERY GOOD CONDITION
---
Hardback ... £3.90 GBP


SECOND HAND BOOK IN GOOD OR VERY GOOD CONDITION
---
SECOND HAND BOOK SALE
Author: C.H.SPURGEON

Hardback ... £9.00 GBP


SECOND HAND IN GOOD /VERY GOOD CONDITION
---
SECOND HAND BOOK SALE
Author: J. C. Ryle

Hardback ... £7.90 GBP


SECOND HAND IN GOOD CONDITION -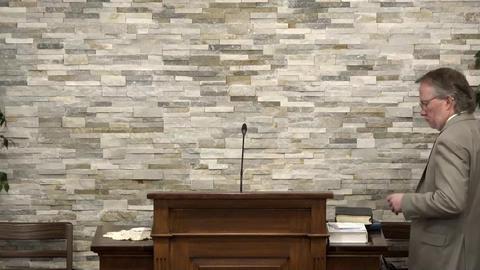 Ewing, NJ
Sovereign Grace Baptist Church, NJ
Pastor William Rogers
Grace Fellowship Church