6,547 active users!!
---
Paperback ... Free!


The purpose of writing the Book is to bind all that God has loosed. I whish to magnify and exalt what God has ordained. But I also want to lift off God's people any grievous...
---
The Hebrews' Call and Deliverance Out of Egypt
Author: Conrad Murrell

Paperback ... Free!


A rich nugget, packed with foundational doctrinal truth, lies largely unnoticed, almost incidental, it would seem, in the first verse of the eleventh chapter of Hosea: "when...
---
Paperback ... Free!


A mind-jarring, searching recovery of the biblical doctrine of Salvation. Shockingly reveals the problems, spawned by defining and limiting salvation in an experience. Free for...
---
Winning the War on Spiritual Terror
Author: Pastor Roy Mohon

Paperback ... £8.50 GBP


We live in uncertain times. Terrorist attacks can take place anywhere these days. Are we to regard Christians as terrorists because they are engaged in a holy war against evil?...
---
Is it Biblical?
Author: Rev David Silversides

Paperback ... £1.50 GBP


From the Introduction...'The contents of this booklet were first written some years ago as a series of articles for 'The Messenger' (the Young People's magazine of the Reformed...
---
God's Words Kept In Tact In English
Author: D. A. Waite, Th.D., Ph.D.

Hardback ... $10.00 USD


This book is now a classic. It has been printed ten times through two editions. It should be in every library, school, seminary, and home. Dr. Waite's work answers two questions:...
---
A Careful And Strict Inquiry Into The Prevailing Notions Of The Freedom Of Will
Author: Jonathan Edwards

Hardback ... $29.00 USD ($69.00) You Save 58%


The complete title includes,"An Inquiry into the Modern Prevailing Notions of the Freedom of the Will which is Supposed to be Essential to Moral Agency, Virtue and Vice, Reward...
---
A Series of Evangelistic Messages
Author: Harold E. Brunson Sr.

Paperback ... $15.95 USD


As you sift through the pages of Taps for Eternity, you will find it more than a book. It will be more than idle words or esoteric literature. It will be the passionate words of a...
---
eBook: Win+Mac ... Free!


Here is the crown jewel of all eBook Bible commentaries. This electronic version of The Poor Man's New Testament Commentary is extensively bookmarked enabling you to consult...
---
12,500+ Reformed Books, MP3s & Videos On An External USB Hard Drive (Classic &...
Published By: Still Waters Revival Books

eBook: Win+Mac ... $797.97 USD ($2,997.97) You Save 73%


CLICK HERE FOR THE PURITAN HARD DRIVE SUPER SALE Paul Washer (HeartCry Missionary Society) writes, "In the history of extra-biblical study and research tools there has never...
---
A Body of Divinity: Wherein the Doctrines of the Christian Religion are Explained and...
Author: Thomas Ridgeley

Hardback ... $39.00 CAD ($99.00) You Save 61%


The editor of this edition, John Wilson, pronounces Ridgeley's work as "the best book of its class," stating, "no book in the English language, or, so far as I know, in any...
---
Sermons on Isaiah
Author: Prof. Homer C Hoeksma

Hardback ... $27.20 USD ($32.00) You Save 15%


The prophecy of Isaiah occupies a large place in the Old Testament canon of Scripture. Second only to the psalms, it is the book most frequently quoted in the New Testament. It...
---
Being A Discovery of the Old Pelagian Idol of Free Will, With the New Goddess Contingency...
Author: John Owen

Hardback ... $19.00 USD


This was Owen's first publication (1642) and immediately brought him into notice. It contains numerous useful charts contrasting Arminian doctrines, from some of their major...
---
(1700)
Author: Christopher Ness

Hardback ... $19.00 USD


Recommended by John Owen, John Gill, and Augustus Toplady. An easy-to-read but devastating critique of the Arminian heresy. A treatise to refute all five points of Arminianism,...
---
Author: Francis Nigel Lee

Hardback ... $9.00 USD ($19.00) You Save 53%


The purpose of this essay is to demonstrate that Britain's great Puritan Theologian... John Owen, was essentially not a Congregationalist but a Presbyterian. He first pastored a...
---
A Reformation Classic, Refuting the Popish Theory Of Free Will and Defending The...
Author: Jerom Zanchius

Paperback ... $7.95 USD ($19.95) You Save 60%


Translated by Toplady at the age of nineteen and held from publication for some time, it was later requested by Dr. Gill that it be released to the public. After good circulation...
---
Classic Puritan and Reformed Eschatology
Author: DAVID BROWN

Paperback ... $6.98 USD ($19.98) You Save 65%


"O to see the sight, next to Christ's coming in the clouds, the most joyful! Our elder brethren the Jews and Christ fall upon one another; they will be kind to one another when...
---
One of the most devastating books ever written against premillennialism.
Author: DAVID BROWN

Hardback ... $29.00 USD ($69.00) You Save 58%


Ken Gentry says of this book, "As The New Schaff-Herzog Religious Encyclopedia observed, this work is widely regarded 'a classic.' And classics, especially evangelical classics,...
---
Christian Worship Songs In Scripture, Creeds, Confessions & History
Author: MICHAEL BUSHELL

Paperback ... $24.95 USD ($29.95) You Save 17%


Contains one of the best explanations of the Scriptural law of worship (also known as the regulative principle of worship) in print today. For this and a number of other reasons...
---
A Jesuit Writes: "OUR FOUNDATION IS ARMINIANISM"
Author: JONATHAN WARNE

Hardback ... $49.00 USD ($99.00) You Save 51%


"Arminianism 'came from Rome, and leads thither again.'" - Augustus Toplady Very rare and back in print for the first time in 269 years. Toplady exposes the Jesuits in the...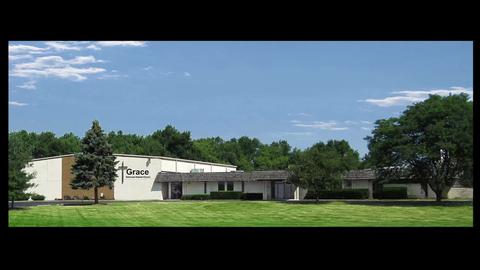 Rockford, IL
Grace Reformed Baptist Church