Wayne Joyce | Ruidoso, New Mexico

| | | |
| --- | --- | --- |
| | | |



Arlington Baptist College

Arlington Baptist College is a four year Bible College offering both Bachelor of Science and Bachelor of Arts degrees. Arlington Baptist College endeavors to prepare men and women for Christian life and ministries, both lay and professional, through studies in Bible, general education, church...






Statement of Faith - from Arlington Baptist College Web Site

Section 1. Of The Scriptures / Section 2. Of The True God / Section 3. Of The Holy Spirit / Section 4. Of The Devil Or Satan / Section 5. Of The Creation / Section 6. Of The Fall Of Man / Section 7. Of The Virgin Birth / Section 8. Of The Atonement For Sin / Section 9. Of Grace In The New Creation...




Top O' Hill Terrace - Casino To Seminary

Dr. J. Frank Norris, cofounder of Bible Baptist Seminary now Arlington Baptist College, was an ardent proponent of prohibition and gambling reform. At a tent meeting held in the 1930's in Arlington, Texas, he proclaimed, "Top O' Hill Terrace is a blight on Tarrant County. One of these days we are...




World Baptist Fellowship - Homepage

The WBF considers itself a missions agency. Its missionary work is headed by the Mission Committee, whose members are nominated by the existing committee and approved by the General Assembly in annual meeting. National Fellowship meetings are held twice per year. Arlington Baptist College, a four...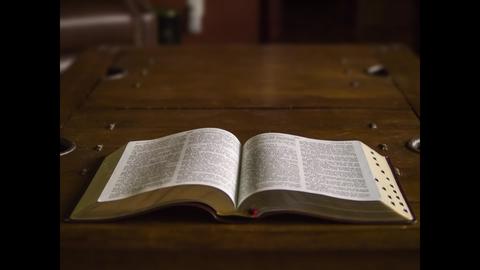 North Kingstown, RI
Quidnessett Baptist Church
Dr. Bill Jones
New York Gospel Ministries