Canadian Reformed Churches | Burlington, ON, Canada

| | |
| --- | --- |
| | |



Audiocraft Productions

Audiocraft Productions has been producing the Voice of the Church radio broadcast for the last 25 years. It is located in Burlington, ON. We also record and produce CDs and Cassettes of classical and sacred music.




Canadian and American Reformed Churches

As we are a small confederation of just over forty churches, you may not have heard of us; however, we would like to introduce ourselves to you in the hope that you may come to know who we are and for what we stand.




The Book of Praise (electronic version)

Suncrest Interactive presents the Book of Praise of the Canadian/American Reformed Churches in digital format. After much work, here is the first ever, public version of the full Book of Praise with complete text, fully crosslinked and referenced scripture texts (NIV), lyrics, notation and music...



Voice of the Church

Website of the weekly media outreach program Voice of the Church produced by the Canadian Reformed Churches in Canada.




Canadian Reformed Theological Seminary

Since 1969 CRTS has been a Christian institute of theology established by and accountable to the federation of Canadian Reformed Churches. Our primary purpose is to train students to serve as effective ministers of the Gospel. A secondary purpose is to produce scholarly and popular resources...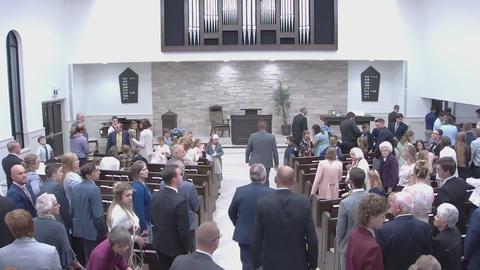 Dunnville, Ontario
Grace Reformed Church
Dr. Michael G. Morrow
Union Missionary Baptist