Farese.com

This site has been designed to provide you with hope and encouragement through various links and testimonies of individuals who have overcome the difficult trials of life through faith in Jesus Christ.



Banner of Truth - Biblical Christianity Through Literature

The Banner of Truth Trust originated in 1957 in London. The founders believed that much of the best literature of historic Christianity had been allowed to fall into oblivion and that its recovery under God could well lead not only to a strengthening of the Church today but to true revival. The...




The Sprugeon Archive

Charles Haddon Spurgeon (1834-92) was England's best-known preacher for most of the second half of the nineteenth century. In 1854, just four years after his conversion, Spurgeon, then only 20, became pastor of London's famed New Park Street Church (formerly pastored by the famous Baptist...




Answers In Genesis

Answers in Genesis is an apologetics (i.e., Christianity-defending) ministry, dedicated to enabling Christians to defend their faith and to proclaim the gospel of Jesus Christ effectively. We focus particularly on providing answers to questions surrounding the book of Genesis, as it is the...



Association Of Reformed Baptist Churches of America

The ASSOCIATION OF REFORMED BAPTIST CHURCHES OF AMERICA was founded on March 11, 1997. On that day the first General Assembly met to establish a charter membership of 24 churches from 14 states. Since then we have grown to 60 churches and continue to expand by the providence of God. We invite you...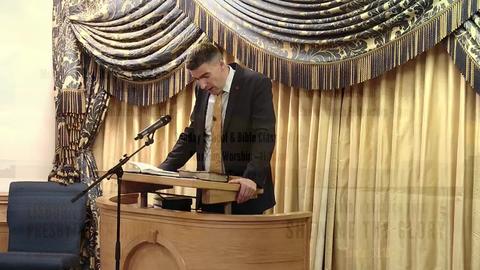 Lisburn, N. Ireland
Lisburn Free Presbyterian Church
Dr. Ian R. K. Paisley
Sermons of Dr. Ian Paisley