Theodore Zachariades | Manchester, Tennessee

| | | |
| --- | --- | --- |
| | | |



Theology in Rap

Rare theological genius from a Rapper. Praise God for Rap!!!!




Grace Gems

Many distinctly grace oriented gems, indeed. From quotes to essays, and through the links to many more precious doctrinal and practical insights.





Vision Forum Ministries

If you value the "Family" as God's Gift, you'll love this site. Fully dedicated to restoring solid historic biblical values for authentic family life.




Monergism

A whole array of materials from a distinctly reformed perspective. Many articles, hundreds of writers. Also visit their bookstore for new & old classics.




Chapel Library

Chapel Library is an immense blessing to many around the globe. When Martyn Lloyd Jones advised ministerial students, he warned them to stay away from Barth and Bruner. Instead, Lloyd Jones said, "Read A. W. Pink." If for no other reason, go to chapel library on the web to access A. W. Pinks...




The Trinity Foundation

Here is the premiere site for the works of Gordon H. Clark, probably the most neglected evangelical theologian and philosopher, to whom, 20th and 21st century evangelicalsim, should be most indebted. His razor sharp logic and devastating critique of all secular thought should be emulated by all who...




Papers and essays on various Theological Topics

Here is a link to some articles that are very challenging and edifying. Though not in agreement with everything here, there are some serious studies that take issue with much that passes for "reformed thinking" especially the concept of "common grace," and the so-called, "free offer of the gospel."...





In Defense of The Constitution

My Friend Daryl Luna has a site that is a strong affirmation of constitutional/libertarian principles. He is one of the most patriotic people I know. His ministry in our congregation has been an exceptional blessing. Anti-Constitutionalists Beware!!




Life and Letters

My dear friend Dean Olive has a wonderful blog citing Spirit filled letters that have been a countless blessing to many. See the personal touch from some great men and women of God, famous and not so famous, but all registered in Heaven.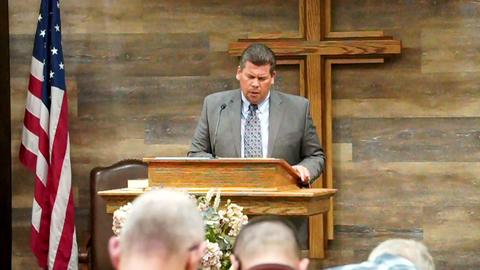 Prescott, AZ
Liberty Baptist Church
Paul Washer
HeartCry Missionary...