John Bouwers | Brampton, Ontario

| | |
| --- | --- |
| | |
RECENT
John Bouwers | Matthew 16:13-28
| | | |
| --- | --- | --- |
| | | SUN 05/22/2022 |
| | | |
| --- | --- | --- |
| | | SUN 05/15/2022 |
| | | |
| --- | --- | --- |
| | | SUN 05/15/2022 |
| | | |
| --- | --- | --- |
| | | SUN 05/08/2022 |
| | |
| --- | --- |
| | SUN 05/08/2022 |
We are a family of people who desire to trust in and serve our Creator God. He had called us out of the spiritual deadness of our sin and unbelief and has brought us into the wonderful life of forgiveness and joy with Him, through the death and resurrection of Jesus Christ. Our only hope is in... (

more..

)

10:00 a.m. & 4:00 p.m.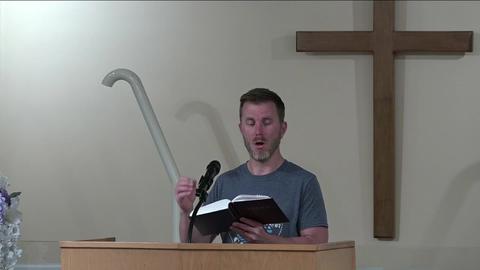 Edmonton, Alberta, Canada
Lighthouse Baptist Church
Jeff Arthur
Elizabeth Baptist Church
Mark S. Wisniewski
Samuel Juzgado


1 Samuel 2022 - Spanish
Iglesia Nueva Obra en...