Jeffrey Alexander | Lamar, Colorado

| | |
| --- | --- |
| | |
RECENT
Jeffrey Alexander | The Gospel of John
| | |
| --- | --- |
| | SUN 05/08/2022 |
| | |
| --- | --- |
| | SUN 05/01/2022 |
| | |
| --- | --- |
| | SUN 04/24/2022 |
| | |
| --- | --- |
| | MON 04/18/2022 |
| | |
| --- | --- |
| | SUN 04/10/2022 |
The Calvary Baptist Church exists solely to promote the honor and glory of Christ by developing a people whose single purpose is to make the God of Scripture the burning passion and the crowning joy of their lives. To realize this purpose, we preach the "gospel of the grace of God" (Acts 20:24). (

more..

)

Morning Service ... 10:00 a.m. 
Sunday School & Adult Discussion Group (classes for children) ...
11:15 a.m. 
Evening Service ... 5:00 p.m. 

Wednesday 
Midweek Bible Study & Prayer Meeting (meeting in the Fellowship
Hall) ... 7:00 p.m.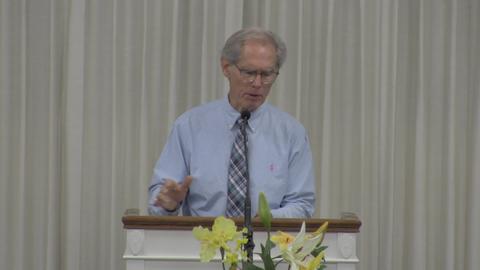 Houston, TX
Lincoln Wood Church
Jeff Arthur
Elizabeth Baptist Church
Mark S. Wisniewski
Samuel Juzgado


1 Samuel 2022 - Spanish
Iglesia Nueva Obra en...