Theodore Zachariades | Manchester, Tennessee

| | | |
| --- | --- | --- |
| | | |



Philpot's Resignation Letter

J. C. Philpot8/14/2009 | Size: 111k | Views: 70+

As Bold as a Lion. Philpot challenges the establishment and declares his no nonsense commitment to the Biblical truth!



Disappointment!

Unknown8/13/2009 | Size: 28k | Views: 60+

Deep Theology in Poetic format!




Orininal Manuscripts

Gary Crampton12/26/2010 | Size: 66k | Views: 30+

An interesting article on the need for re-evaluating strong consensus on the original Greek text of the New Testament



Blessings in Christ

John Kershaw8/4/2009 | Size: 108k | Views: 80+

Expository message on the blessings that abound to us in Christ Jesus. Ephesians 1.






The Sufficiency of Scripture

James Montgomery Boice4/29/2010 | Size: 40k | Views: 40+

An expositional and topical message of highest importance. James Boice at his best.



For God So Loved the World

Herman Hoeksema5/2/2010 | Size: 170k | Views: 40+

Exposition of the most famous verse in the Bible, John 3:16. With an appendix on the meaning of "World" by David Englesma




Mel Gibson"s Passion of The Christ

Barry Horner8/6/2009 | Size: 56k | Views: 70+

A critique of the Movie, "The Passion of the Christ" as an accurate gospel medium. A challenging thesis.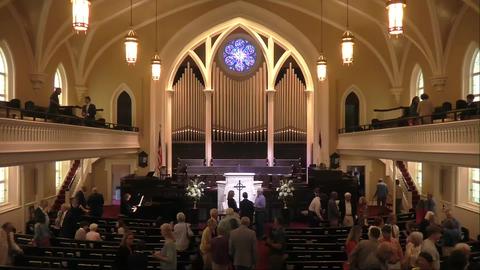 Columbia, SC
First Presbyterian Church
Dr. Bill Jones
New York Gospel Ministries