Pastor James Walker | Mesa, Arizona

| | |
| --- | --- |
| | |



Undeniable:Evolution and the Science of Creation

Abigail Walker6/19/2019 | Size: 948k

Undeniable aims to show that molecules-to- man evolu1on is undeniably true. Throughout his book, Bill Nye emphasizes his belief that observable evidence is...




Bill Nye Denied!

James Walker6/19/2019 | Size: 238k

As Dr. Elizabeth Mitchell so masterfully states, "Some people think the 'Great Creationism Debate' between Bill Nye and Ken Ham represents a battle between...



Mohammed - Did He Really Say That?

James Walker6/3/2019 | Size: 301k

Mohammed is revered by millions as being a great prophet. Yet when the research is done one realizes that Mohammed said some very wild and crazy and ludicrous...




Researching Islam

Pastor Jim Walker6/13/2019 | Size: 2,143k

This tract lists important websites for researching Islam. There are websites for the various Quran translations, the Hadith, Tafsir, and more. It also has...




Sources of the Quran

James walker6/3/2019 | Size: 425k

Samuel Zwemer, former missionary to muslims, described Islam as a "concoction" of various ingredients. To the average muslim, the Quran originated from Allah....




The Verdict

Pastor Jim Walker6/13/2019 | Size: 323k

The Verdict tract translated into Arabic.




The Verdict Is In

James Walker5/24/2019 | Size: 204k

This tract is geared for Muslims. It lists the internal evidences for the crucifixion of Christ and the external sources, even from the enemies of Christianity.




Questions For Muslims

James Walker5/24/2019 | Size: 425k

This tract is for Muslims and it asks questions that are very difficult for a Muslim answer. In fact they're not just difficult for Muslims answer but...



Questions For Jehovah's Witnesses

James Walker5/24/2019 | Size: 556k

Since Charles Taze Russell, the Jehovah's Witnesses have been one of America's most heretical groups. This tract is written to question these heretical views...



Mormonism As Quoted By Mormon Leaders

5/24/2019 | Size: 375k

Probably the largest and most influential cult in America would be the Mormons. The average person has really no idea what the Mormons believe or what their...



Sabbath - New Testament?

James Walker5/24/2019 | Size: 559k

Many cults in America arose at the turn of the 20th Century. One of which would be the seventh day Adventists also known as the Millerites. And their emphasis...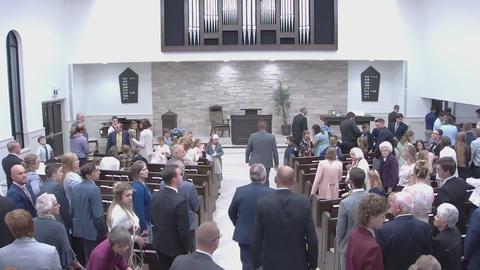 Dunnville, Ontario
Grace Reformed Church