Find our Church App in the App Store
directly on your device.

Enjoy sermons from this broadcaster
on a variety of mobile devices.MyChurch: changedbygrace
MyChurch Code#: 75450

Steve Hereford, Charles Swann | Jacksonville, FL, West Columbia, SC
Charles Swann12/23/2018 | PDF Size: 779k

We experience the story of Jesus's birth in a variety of ways throughout the Christmas season. The story is presented through nativity scenes, TV shows, story books, paintings, and Christmas pageants. In fact, we encounter the Christmas story so...



What is the Role of Women in the Church?

Dr. Steve Hereford7/9/2008 | Size: 30k | Views: 960+

1 Timothy 2:11-12 says, A woman must quietly receive instruction with entire submissiveness. But I do not allow a woman to teach or exercise authority over a...




How to Study the Bible

Dr. Steve Hereford7/13/2008 | Size: 34k | Views: 900+

Bible study is very important for all believers. It is the very means by which you are equipped for Gods work. It is not just for those called to vocational...



What is Calvinism?

Dr. Steve Hereford8/9/2008 | Size: 39k | Views: 760+

Tonight we are beginning the first of five messages on what has been called The Doctrines of Grace or The Five Points of Calvinism. If you are new to this...




What is Election?

Dr. Steve Hereford7/9/2008 | Size: 31k | Views: 760+

When we consider the love of God we see it manifested in many ways but one that is not too often considered is in the doctrine of election.



My Testimony of Jesus Christ

Dr. Steve Hereford8/10/2012 | Size: 8k | Views: 70+

This is a testimony of God's work of salvation in my life and the results of it today.



Are You A Good Person

Changed By Grace Community Church7/9/2008 | Size: 65k | Views: 190+

Are you a good person? Before you answer this question lets look at some definitions of good found in Websters Dictionary.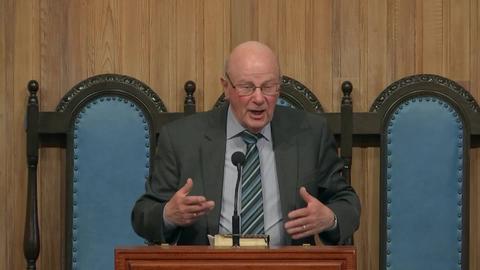 Belfast, N. Ireland
Martyrs Memorial Free Presbyterian