Introduction
Service Times
Speakers

Primary Speaker:
Ken Wimer



Group
Sovereign Grace
Attendance

| | |
| --- | --- |
| | 1-100 |

Bible Version
KJV
Type
Church
Total Sermons
2,991
Live Webcast
Live H.264 Video + Mobile + TV
Member Since
May 2009

2/11/2013
Mercy and Truth

Mercy and Truth "By mercy and truth iniquity is purged: and by the fear of the LORD men depart from evil. When a man's ways please the LORD, he maketh even his enemies to be at peace with him," Prov. 16:6, 7 Some see mercy and truth as..


2/17/2013
Mortality

Mortality "So teach [us] to number our days, that we may apply [our] hearts unto wisdom," Psalm 90:12 This thought has been on my mind since I heard it expressed this way this morning. "Life is dangerous! It has a 100% mortality rate. We..


2/24/2013
Justified By His Blood

3/2/2013
The Distinctive Character of God's Holy Spirit

3/10/2013
The Church of the Lord Jesus Christ

3/24/2013
Eternal Questions
More Food For Thought..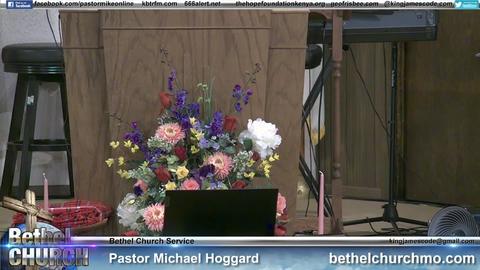 Festus, MO
Bethel Church
Dr. James M. Phillips
The Little Children


Matthew From the Greek Text
Discover The Word With Dr...