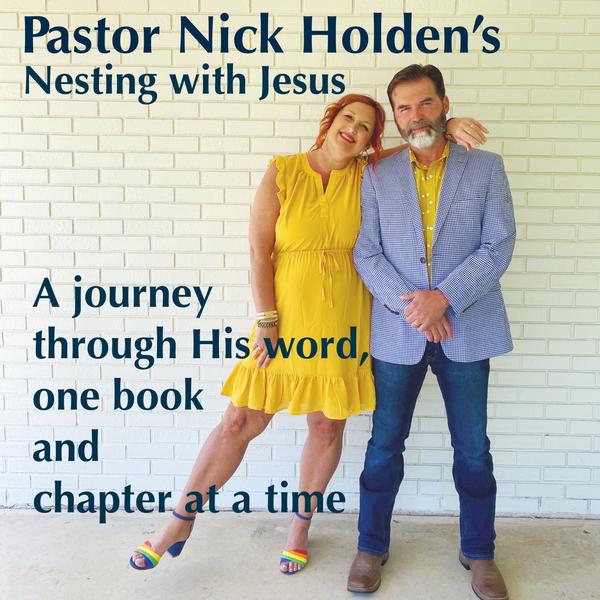 Pastor Nick Holden
Podcast
Nesting with Jesus is our daily bible reading ministry. If you don't have your own plan, we'd love for you to join us. We share our devotional schedule on our social media platforms. (Instagram @nickholden • Facebook Pastor Nick Holden)
We would love for you to join us here and also on SermonAudio, for the potential of additional teaching and access to over a 1,000 of Pastor Nick's teachings and messages. Take advantage of them while you can. (The link to my personal SermonAudio app can be found in my profile or just go to truthimpacts.com for access to my sermon page.)
We're convinced it's a great thing for a family to read the Scriptures and we're committed to help you with that. This plan is set up for each member of your family to read for themselves, if they can, through a specific book of the Bible with the rest of the family. It provides for great conversations around the table, throughout a day, while preparing supper, riding in a car or at bedtime. It's worked well for our nest through the years..
Your browser does not support this type of content (HTML5 audio). To find a compatible browser, please visit
outdatedbrowser.com
. Alternatively, please
download the audio
for this sermon.