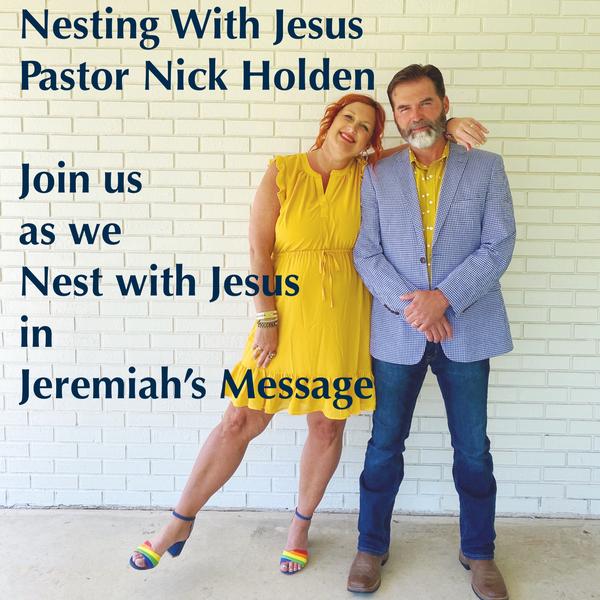 Nesting with Jesus is our daily bible reading plan. This is our daily devotional schedule for August. If you don't have your own plan, we'd love for you to join us.

This month, Lord willing, our faith family at the Chapel, along with others from all around the world, will spend the entire month in the Older Testament. We'll exploring the profound message, mission and ministry of God's servant, Jeremiah. Lord willing, we'll recognize and reflect upon the need in our days for a divinely delivered, divinely decreed, divinely directed, divinely defined and divinely defended calling — the kind of work and wisdom that provides all the right ingredients needed — for enduring the highs and hardships of the mission, ministry and message of the sent servants of God.
Your browser does not support this type of content (HTML5 audio). To find a compatible browser, please visit
outdatedbrowser.com
. Alternatively, please
download the audio
for this sermon.