5,304 active users!!
Last Names: R
Home | Speakers found matching the search request
BROWSE | LAST NAMES : R


Speakers found matching the search request.
• R, Pot
• Raalte, T. Van
• Raalte, Ted Van
• Raalte, Theodor Van
• Rabadue, Scott
• Rabideau, Bill
• Rabideau, Scott
• Rabon, Philip
• Rabon, Tim
• Raby, Phil
• Racer, David
• Racite, Stephen
• Rackley, Barry
• Rackley, Scottie
• Raddish, Frank
• Raddish, Franklin D.
• Radebaugh, Floyd F.
• Radebaugh, Michael
• Radecki, Don
• Rademaker, Ed
• Rademaker, Nathanial
• Rader, Dustin
• Rader, Paul
• Radford, Alec
• Radford, Del
• Radford, Dennis
• Radford, Kevin
• Radford, Paul
• Radford, Peter
• Radhakrishnan, Radx
• Radtke, Chris
• Rae, Tina
• Raed
• Raehl, John
• Rafalsky, Steve
• Rafferty, Michael
• Raftery, Mike and Tracy
• Ragan, Larry
• Ragan, Mike
• Rages, Nathan
• Ragland, Charlie
• Ragland, Paul
• Ragland, Ross
• Ragland, Steve
• Ragle, Jamie
• Ragsdale, Brandon
• Ragsdale, Bryan
• Ragsdale, Cliff
• Ragusa, Danial
• Ragusa, Daniel
• Ragwa, Paul
• Rahilly, Sharon
• Rahim, Asim
• Rahn, Steve
• Rai, Samuel
• Raimundo, JosuĂ©
• Rainbow, Paul
• Raine, Mark
• Raine, Phil
• Rainer, Dano
• Raines, Mark
• Raines, Ronny
• Raines, Steve
• Rainey, Bob
• Rainey, Chris
• Rainey, David
• Rainey, Dennis
• Rainey, Ken
• Rains, Michael
• Rains, Steve
• Rains, Steven
• Rainwater, Todd
• Raja, Rick
• Rajca, John
• Raju, Deepak
• Rajwani, Vijay
• Rakes, J. R.
• Raley, Chris
• Ralph, Ron
• Ralph, Ron
• Ralston, Brent
• Ralston, David
• Ralston, Jeb
• Ralston, Ryan
• Ram, Juge
• Ram, Roop Lal
• Ramage, Doug
• Ramey, Erick
• Ramey, Ken
• Ramey, Mark
• Ramirez, Abel
• Ramirez, Alex
• RamĂ­rez, Alfonso
• Ramirez, Alonzo
• Ramirez, Ariel
• Ramirez, Daniel
• Ramirez, Edilberto
• RamĂ­rez, Juan Carlos
• Ramirez, Nathan
• RamĂ­rez, RenĂ©
• Ramirez, Ruben
• Ramirez, Sergio D.
• Ramirez, Victorino
• Ramkissoon, Mitch
• Ramler, Jack
• Ramler, Jed
• Ramler, Kent
• Ramos, Carlos
• Ramos, Elliot
• Ramos, Emilio
• Ramos, Eric
• Ramos, Isaiah
• Ramos, Jack
• Ramos, Jose
• Ramos, Josh
• Ramos, Luis
• Ramos, Nickolas
• Ramos, Omar
• Ramos, Rafael
• Ramos, Roberto
• Ramos, Trish
• Rampersad, Kawal
• Rampey, Victor
• Rampfumedzi, Charlie
• Ramquist, Aaron
• Ramsay, Richard
• Ramsbottom, B. A.
• Ramsey, David
• Ramsey, Davis
• Ramsey, Jeff
• Ramsey, Mark
• Ramsey, Mark H.
• Ramsey, Micah
• Ramsey, Patrick
• Ramsey, Tim
• Ramsey, Willard A.
• Rance, Trent
• Randall Sr, David
• Randall, Andrew
• Randall, David
• Randall, David
• Randall, David A.
• Randall, Don
• Randall, Joseph
• Randall, Randy
• Randall, Rob
• Randalls, Andrew
• Randle
• Randol, Chad
• Randol, Joe
• Randolph, John
• Randolph, Scott
• Randolph, Terry
• Randolph, William
• Randy, Bane,
• Raney, Erick
• Rankin, Clifton
• Rankin, Donald
• Rankin, Duncan
• Rankin, Jay
• Rankin, Jerry
• Rankin, Jim
• Rankin, John C.
• Rao, Aashik
• Raper, Tom
• Rapley, Mark
• Rapp, Bob
• Rappaport, Andrew
• Rardin, Clint
• Rarrick, Jared
• Raske, Arthur
• Rasmussen, David
• Rasmussen, Mark
• Rasmussen, Mark
• Rasmussen, Mike
• Rasmussen, Sasha
• Rast, Hank
• Rastelli, Micah
• Ratcliff, Peter
• Rathbun, Ken
• Rathbun, Renton
• Ratliff, Eddie
• Ratliff, Lonnie
• Ratti, Davide
• RaĂșl, Oliva,
• Rauser, Claire
• Rauwerda
• Rauwerda, Tony
• Ravenhill, David
Ravenhill, Leonard
• Ravey, Michael
• Ravoahangy, Faly
• Rawle, Les
• Rawley, Jeremy
• Rawlings, Harold
• Rawlinson, John
• Ray, Aaron
• Ray, Adam
• Ray, Andrew B.
• Ray, Ben
• Ray, Bruce
• Ray, Chris
• Ray, Eddie
• Ray, James
• Ray, Neal
• Ray, Percy
• Ray, Ron
• Ray, Rudy
• Ray, Zach
• Ray, Zachary
• Rayborn, David
• Rayborn, Tom
• Rayburn II, Robert
• Rayburn, David
• Rayburn, Matt
• Rayburn, Robert
• Rayburn, Scotty
• Rayfield, Casey
• Rayfield, Kipp
• Raymer, Russell
• Raymond, Paul Michael
• Raymond, Tony
• Raymundo, Gregg
• Raynes, Doug
• Raynes, Larry
• Raynesford, Fred
• Raynsford, Fred
• Razafindrabe, Lala
• RC
• Rea, E
• Rea, Ed
• Rea, Edward
• Rea, Eric
• Rea, Jonathan
• Read, Lloyd
• Reade, Thomas
• Reading Service
• Ready, Joel
• Reagan, Bob
• Reagan, Mike
• Reagan, President Ronald
• Reale, Marco
• Reaoch, Ben
• Reardon, Parker
• Reason, Jeff
• Reasoner, Ron
• Reasor, Jason
• Reaves, Chris
• Reaves, J.
• Reaves, John
• Reaves, Russ
• Reavis, Herb
• Reber, Fred
• Rebert, Paul
• Rebich, Paul
• Rebortura, Ariel
• Rech, Tim
• Recio, Robert
• Recker, Matt
• Rector, Caleb
• Reda, Andre
• Redcay, Andrew
• Redcay, Terry
• Redd, Scott
• Reddekop, Roland
• Redenção, Igreja Batista
• Redfern, Mark
• Redfern, Paul
• Redick, Michael
• Redlin, Jeff
• Redlin, Robb
• Redlin, Tell
• Redmon
• Redmon, Ray
• Redmon, Terry L.
• Redmond, Eric C.
• Redwine, Chris
• Reece, Chad
• Reece, David
• Reece, Mike
• Reece, Ron
• Reece, Sean
• Reed Jr, Marvin R.
• Reed, Andrew
• Reed, Austin
• Reed, Barry
• Reed, Chris
• Reed, Dan
• Reed, Daniel
• Reed, David
• Reed, Don
• Reed, Gordon
• Reed, Gordon K.
• Reed, Greg
• Reed, Jason
• Reed, Joe
• Reed, Lex
• Reed, Mark
• Reed, Nick
• Reed, Paul
• Reed, Paul
• Reed, Robert W.
• Reed, Rodger
• Reed, Roger
• Reed, Ronald W.
• Reed, Roy M.
• Reed, Rusty
• Reed, Scott
• Reeder, Cindy
Reeder, Harry
• Reeder, Kyle
• Reeder, Rick
• Reeds, The
• Reehoff, Aimee
• Reehoff, Dan
• Reemtsma, Joel
• Reemtsma, Philip
• Rees, Allan
• Rees, Eric
• Rees, John
• Rees, Matt
• Rees, Rick
• Rees, Stephen
• Rees, Tony
• Reese, Bill
• Reese, Charlie
• Reese, David
• Reese, Rocky
• Reese, Ron
• Reesman, Charles
• Reesor, Landon
• Reeve, Noel
• Reeves, Caswell
• Reeves, Harvey
• Reeves, Michael
• Reeves, Michael
• Reeves, Ryan
• Reeves, Scott
• Refior, Rafe
• Reformed Presbytery
• Regas, Ron
• Regenfuss, Larry
• Regier, Loren
• Regnerus, Stephan
• Rehberg, Ray
• Rehn, Stan
• Reich, Frank
• Reichart, Bill
• Reichmann, Al
• Reid, Amanda
• Reid, Amy
• Reid, Andres
• Reid, Areta
• Reid, Billy
• Reid, Derek
• Reid, Fred
• Reid, George
• Reid, Jerald
• Reid, Jonathan
• Reid, Jonathan
• Reid, Marcel
• Reid, Marion
• Reid, Michael
• Reid, Mike
• Reid, Neville
• Reid, Nicholas
• Reid, Noel
• Reid, Rob
• Reid, Terry
• Reid, Thomas G
• Reid, Tim
• Reid, Tom
• Reid, W. Standford
• Reid, William
• Reider, Bradley
• Reider, Matt
Reidhead, Paris
• Reighard, Mark
• Reigle, Jim
• Reilly, John
• Reilly, Joseph
• Reilly, Patrick
• Reilly, Ron
• Reilmann, Carl
• Reimer, Milton
• Reimer, Rob
• Reimers, Gary
• Reiner, Jeff
• Reiner, Johnathon
• Reinhardt, Justin
• Reins, Peter
• Reisinger, Ernest C.
• Reisinger, John
• Reiso, Annamarie
• Reister, Ed
• Reister, Robert
• Reiter, Dennis
• Reitz, Gene
• Relf, Paul
• Remeseiro, Gabriel
• ReMine, Walter
• Remley, Kenny
• Remley, Ricardo
• Remmers, Phil
• Rempel, John
• Rench, Bill
• Rendall, Paul
• Rene, Tejay
• Renee, Doug
• Renfro, John
• Renfro, Tom
• Renfroe, Jason
• Renihan, James M.
• Renihan, Micah
• Renihan, Mike
• Renihan, Samuel
• Renke, Jim
• Renkema, William
• Renner, Ron
• Rennick, Joe
• Rennie, Athole
• Rennie, Chuck
• Rennie, Sheldon
• Reno, Bob
• Reno, J. Paul
• Reno, Mark
• Rensburg, Benjamin van
• Rensenhouse, Jim
• Renshaw, Cory
• Renshaw, Derek
• Renshaw, Jacob
• Renstrom, Daniel
• Rentz, Brady
• Renwick, Farquhar
• Renwick, James
• Reppond, Bradly
• Repse, Branko
• Resch, Patrick
• Resmondo, Christopher
• Resnick
• Resnick, Phil
• Rester, Todd
• Ret, Col. David Peterson
• Reteif, M
• Retief, M
• Retkowski, Joe
• Rettegi, John
• Rettig, Jon
• Reuben, Saywell
• Reubin, Oscar
• Reuter, Nick

• Reuther, John
• Revelino, Jimmy
• Revlett, Brett
• Reyburn, Hal
• Reyer, BIlly
• Reyes, Andy
• Reyes, Elva de
• Reyes, Gabriel
• Reyes, Marcus
• Reyes, Robert
• Reyes, Yoi
• Reymond, Robert L.
• Reynolds, Aaron
• Reynolds, Adam
• Reynolds, Barb
• Reynolds, Brad
• Reynolds, Corey
• Reynolds, Donnie,
• Reynolds, Frank
• Reynolds, Gregory E.
• Reynolds, James L.
• Reynolds, Jerry
• Reynolds, Joe
• Reynolds, John
• Reynolds, John
• Reynolds, Kirk
• Reynolds, Lewis
• Reynolds, Melvin
• Reynolds, Micah
• Reynolds, Paul
• Reynolds, Scott
• Reynolds, Shawn
• Reynolds, Steve
• Reynolds, Steve
• Reynolds, Timothy
• Reynolds, Wayne
• Rhea, Brandon
• Rhettig, Woody
• Rhew, Bruce
• Rhoades, Austin
• Rhoades, Jeff
• Rhoades, Jonathan
• Rhoades, Joshua
• Rhoads, David
• Rhoda, Jack
• Rhoda, Stephen
• Rhodes Jr, Ray
• Rhodes Jr., Wayne
• Rhodes, Austin
• Rhodes, Bob
• Rhodes, Brian
• Rhodes, Bryan
• Rhodes, Kenny
• Rhodes, LeRoy
• Rhodes, Ray
• Rhodes, Sammy
• Rhodes, Will
• Rhye, Jamie
• Rhye, Josh
• Rhye, Randy
• Rhymer, Matt
• Rhyne, Bob
• Rhyne, Glen
• Rhyne, Kevin
• Riad, Youssef
• Ribbe, Paul
• Ribeiro, Rom
• Ricard, David
• Ricardi, Mike
• Riccardi, Janna
• Riccardi, Mike
• Rice III, Bill
• Rice IV, Wil
• Rice, Andy
• Rice, Bill
• Rice, Bill
• Rice, Gerald
• Rice, Heather
• Rice, James M. Mickey
• Rice, Jason
Rice, John
• Rice, Jonny
• Rice, Jordan
• Rice, Josh
• Rice, Joshua
• Rice, Landon
• Rice, Mike
• Rice, Oliver
• Rice, Ollie
• Rice, Pete
• Rice, Peter
• Rice, Russell
• Rice, Shane
• Rice, Steve
• Rice, Ted
• Rice, Tim
• Rice, Tom
• Rice, Vic
• Rich, Adam
• Rich, David
• Rich, Jeff
• Rich, John
• Rich, John
• Rich, Nicholas
• Rich, Richard
• Rich, Roberto
• Rich, Steve
• Rich, Ted
• Richard
• Richard, Craig
• Richard, Dickey
• Richard, Guy
• Richard, Jamie
• Richard, R. J.
• Richard, Terry
• Richards, Chris
• Richards, Colin
• Richards, Dale
• Richards, David
• Richards, Dean
• Richards, Don
• Richards, Don
• Richards, Eric
• Richards, Evan
• Richards, Gideon
• Richards, Ian
• Richards, Jeff
• Richards, Jim
• Richards, John
• Richards, Lyle
• Richards, Matthew
• Richards, Neville
• Richards, Randy
• Richards, Scott
• Richards, Stephen
• Richards, Wes
• Richardson, Art E
• Richardson, Brian
• Richardson, Charles B
• Richardson, Daniel
• Richardson, Derek
• Richardson, Dwight
• Richardson, Edward
• Richardson, Ernest
• Richardson, Guy
• Richardson, Jamie
• Richardson, Jay
• Richardson, John R.
• Richardson, Mark
• Richardson, Mike
• Richardson, S.
• Richardson, Scott
• Richardson, Steve
• Richardson, Trey
• Richburg, Bill
• Richer, Matthew
• Richert, Steven
• Richey, Heith
• Richey, James
• Richey, Kirk
• Richey, Mike
• Richey, Rob
• Richie, Ryan
• Richline, Mark
• Richline, Mark
• Richman, Steve
• Richmond, Russ
• Richmond, Tim
• Richter, David
• Richter, Joseph
• Richter, Mike
• Richter, Paul
• Richwine, Adam
• Richwine, Jason
• Richwine, Tom
• Rickard, Jim
• Rickard, Wes
• Ricker, Cory
• Ricker, Hal
• Ricker, Tom
• Rickerd, David
• Rickers, John C.
• Rickett, Brian
• Rickett, Jeff
• Rickett, Matthew
• Rickett, Sam
• Ricketts, Lucas
• Rickey, Larry
• Rickles, Jim
• Rickman, Gary
• Rickman, Jack
• Ricks, Bob
• Riddell, Dennis
• Riddell, George
• Riddick, Dennis
• Riddle, Buddy
• Riddle, Curtis
• Riddle, Dwayne
• Riddle, Jeff
• Riddle, Julian
• Riddle, Kyle
• Riddle, Mike
• Riddle, Stephen
• Riddlebarger, Kim
• Ridenhour, David
• Rideout, Norman
• Rider, Dan
• Rider, Jon
• Ridge, Steve
• Ridgeley, Thomas
• Ridgeway, Stephen
• Ridgway, Steve
• Ridings, Bailey
• Rieck, Joachim
• Riedel, Mark
• Riedl, David
• Rieger, Josh
• Riello, Tom
• Riemenschneider, Tobias
• Rienow, Rob
• Ries, Brian
• Riese, Mark
• Riese, Ray
• Riesen, Hendrik
• Rifenbark, Dan
• Riff, Alejandro
• Riffert, Neale
• Riffle, Rick
• Rigby, Ken
• Rigdon, Wes
• Riggall, Craig
• Riggins, Ken
• Riggins, Randy
• Riggs, Brent
• Riggs, Charles
• Riggs, Corey
• Riggs, Glen
• Riggs, Jason
• Riggs, Ken
• Rigsby, Daniel
• Riley, Andy
• Riley, Eddie
• Riley, Frank
• Riley, Harrell
• Riley, Les
• Riley, Michael
• Riley, Ron
• Riley, Sam
• Riley, Steven
• Rillo, William
• Rimbert, Nancy
• Rimer, John
• Rimes, Trevor
• Rimmer, Mark
• Rinaldo, Ryan
• RincĂłn, CĂ©sar Augusto GarcĂ­a
• Rinehart, Brian
• Riner, Roger
• Riner, Scott
• Ring, Bud
• Ring, Mark
• Ring, Mike
• Ring, Nathan
• Rinne, Jeramie
• Riplinger, Gail
• Rippentrop, Kaleb
• Rishel, Jason
• Risher, Matthew
• Ristau, Peter
• Ristoski, Belinda
• Ritchhart, Jim
• Ritchie, Bruce
• Ritchie, Jason
• Ritchie, Josh
• Ritchie, Peter
• Ritschard, Terry
• Ritsman, Don
• Ritzer, Tim
• Riva, Tony de la
• Rivard, Pierre-Luc
• Rivas, Herbert
• Rivenbark, Rupert
• Rivera, Froilan
• Rivera, Irving
• Rivera, Johnathan
• Rivera, Jonathan
• Rivera, Marcus
• Rivera, Ted
• Rivero, David
• Rivers, Josue
• Rivers, Luis
• Riviere, Cam
• Rizley, Martin
• Rizza, Giuseppe
• Rizzo, John
• Roach, Bill
• Roach, Jeff
• Roach, Joshua
• Roach, Mark
• Roach, Pat
• Roach, Stan
• Roark, Judd
• Roath, Bora
• Robarts, Darren
• Robb, Robert
Robbins, Carl
• Robbins, David
• Robbins, Jack
• Robbins, Joel
• Robbins, John W.
• Robbins, Larry
• Robbins, Paul
• Robbins, Tommy
• Robe, James
• Roberson, Bobby
• Roberson, Carroll
• Roberson, Edgar
• Roberson, John
• Roberson, Lee
• Roberson, Sammy
• Roberson, Shawn
• Robert, Mike
• Robert, Oliver,
• Robert, Stephen
• Roberts, Alan
• Roberts, Amy
• Roberts, Andrew
• Roberts, Barbara
• Roberts, Bob
• Roberts, Bob
• Roberts, Bryon
• Roberts, Charles H
• Roberts, Danny
• Roberts, Dewey
• Roberts, Eugene
• Roberts, Evan
• Roberts, Greg
• Roberts, Guy
• Roberts, Gwilym
• Roberts, Hywel
• Roberts, J.P.
• Roberts, Jack
• Roberts, James
• Roberts, Jeff
• Roberts, Jim
• Roberts, Jim and Sandy
• Roberts, John
• Roberts, John S.
• Roberts, Keith
• Roberts, Kenny
• Roberts, Kevin
• Roberts, Lance
• Roberts, Linleigh
• Roberts, Mark
Roberts, Maurice
• Roberts, Mike
• Roberts, Nathan
• Roberts, Paul
• Roberts, Phil
• Roberts, Phil
• Roberts, Phil
• Roberts, Randy
• Roberts, Richard Owen
• Roberts, Robert
• Roberts, Rollan
• Roberts, Scott
• Roberts, Stacy
• Roberts, Stephen
• Roberts, Steven
• Roberts, Tim
• Roberts, Timothy
• Roberts, Wesley
• Roberts, William
• Roberts, William (SWRB)
• Robertson, Andy
• Robertson, Ben
• Robertson, Bill
• Robertson, Bobby
• Robertson, Chris
• Robertson, Dalton
• Robertson, David
• Robertson, Doyle
• Robertson, Dustin
• Robertson, Frank
• Robertson, George
• Robertson, George JR
• Robertson, James
• Robertson, James W.
• Robertson, Jason
• Robertson, Jim
• Robertson, Jimmy
• Robertson, Mark
• Robertson, Marvin
Robertson, O. Palmer
• Robertson, Philip
• Robertson, Richard
• Robertson, Robert
• Robideau, Jim
• Robidou, Jeff
• Robinette, Jim
• Robinette, Mark
• Robins, Chris
• Robinson Jr, Sam
• Robinson, Allen
• Robinson, Andrew
• Robinson, Ben
• Robinson, Brian
• Robinson, Chad
• Robinson, Charlie
• Robinson, Colby
• Robinson, Dan
• Robinson, Darnel
• Robinson, Darrell
• Robinson, David
• Robinson, David
• Robinson, Dean
• Robinson, George
• Robinson, Jamel
• Robinson, Jeff
• Robinson, Joshua M.
• Robinson, Keith
• Robinson, Kim W.
• Robinson, Mark
• Robinson, Mark
• Robinson, Matthew
• Robinson, Mickey
• Robinson, Murray
• Robinson, Philip
• Robinson, Raymond
• Robinson, Rich
• Robinson, Richard
• Robinson, Riley
• Robinson, Russ
• Robinson, Stephen
• Robinson, Stephen
• Robinson, Steve
• Robinson, Steven
• Robinson, Wesley
• Robinson, William
• Robison, Mike
• Robison, Steve
• Robledo, Alfredo
• Robles, Isaac
• Robles, Sergio
• Robson, David
• Robson, Ed
• Robson, Edward A.
• Robson, Peter
• Roch, Lordson
• RochĂĄ, Ricardo
• Rocha, Ruben

• Rochelle, Peter
• Rochester, Brady
• Rochester, Jason
• Rock, Tim
• Rockhill, Steve
• Rodas, Silverio
• Rodd, Geoff
• Roddy, Jack
• Roddy, Jason
• Rodefer, Paul
• Rodeheaver, Homer
• Roderick, Brad
• Rodger, John
• Rodgers Jr., Mike
• Rodgers, Bob
• Rodgers, Dennis
• Rodgers, Larry
• Rodgers, Michael
• Rodgers, Mike
• Rodgers, Mike
• Rodgers, Paul
• Rodgers, Robert
• Rodgerson, Aaron
• Rodrigues, David
• RodrĂ­guez Homs, Carlos
• Rodriguez, Albert
• Rodriguez, Alberto
• Rodriguez, Alvaro
• Rodriguez, Christian
• Rodriguez, Claudio
• Rodriguez, Emmanuel
• Rodriguez, Gus
• RodrĂ­guez, Gustavo
• Rodriguez, Jimmy
• RodrĂ­guez, Jorge
• Rodriguez, Jose
• RodriguĂ©z, JosĂ© Antonio
• Rodriguez, Julio
• Rodriguez, Justin
• Rodriguez, Leonor
• Rodriguez, Rafael
• Rodriguez, Rob
• Rodriguez, Robert
• Rodriguez, Salvador
• Rodriguez, Samuel
• Rodriguez, Yadin
• Rodriquez, Gabe
• Roe, Dennis E.
• Roe, Ernest
• Roe, Jim
• Roeder, Bruce
• Roese, Jackie
• Roesel, Charles
• Roest, Gary
• Roets, Jacques
• Roff, Lawrence C.
• Rogers, Andrew
• Rogers, Anthony
• Rogers, Ben
• Rogers, Brian
• Rogers, Carol
• Rogers, Craig
• Rogers, Curtis
• Rogers, Daniel
• Rogers, Darren
• Rogers, Dave
• Rogers, David
• Rogers, Doug
• Rogers, E. P.
• Rogers, Gabe
• Rogers, Glenn
• Rogers, Helen
• Rogers, Herb
• Rogers, Jenny
• Rogers, Levi
• Rogers, Lucas
• Rogers, Mark
• Rogers, Michael
• Rogers, Mike
• Rogers, Nicholas
• Rogers, Paul
• Rogers, Peter
• Rogers, Richard
• Rogers, Ronnie W.
• Rogers, Timothy
• Rogers, Wayne
• Rogers, Wendell
• Rogers, William
• Rogerson, Buddy
• Roggenkamp, James
• Rogne, Dave
• Rohler, Mike
• Rohlin, Richard
• Rohlin, Robert
• Rohman, Zach
• Rohrbach, Chris
• Rohrer, Sam
• Rohrmayer, Gary
• Roke, John
• Rokser, Dennis
• Rokser, Nancy
• Roland, Ben
• Roland, Daniel
• Roland, Derrick
• Roland, Hammett
• Roland, Jim
• Rolf, Erik
• Rolland, Nick
• Rollberg, Frank
• Roller, Dan
• Rollins, Jamie
• Rollins, Mike
Roloff, Lester
• Roloson Sr., John
• Rolston, Ken
• Rolston, LeRoy
• Romaine, Blanchard
• Romaine, Jim
• Romaine, William
• Roman III, Rosillio
• Roman, Rosilio
• Romani, Giorgio
• Rome, Brian L.
• Römer, Kristian
• Romero, Ed
• Romero, Juan
• Romeu, Jordi
• Romulo, Jefferson
• Ron, Roger and
• Rondeau, Geoffrey
• Ronsick, David
• Rood, Bryan
• Rood, Darren
• Rood, Mark
• Rood, Rick
• Rood, Samuel
• Rood, Ted
• Roof, Joe
• Rooney, Tom
• Roop, Alex
• Roop, Gary N.
• Roosma, James
• Rooy, Koos van
• Rooy, Todd De
• Roper, Gary
• Roper, Mark
• Rorex, Matthew
• Rorheim, Art
• Rosa, Jose De La
• Rosa, Julio
• Rosa, Julio De La
• Rosado, August
• Rosado, Carlos
• Rosales, Joe
• Rosano, Billy
• Rosas, Abel
• Rosati, Ed
• Roschi, Jim
• Roscoe, Hal
• Rose, Dan
• Rose, David
• Rose, Ed
• Rose, Gilead
• Rose, Jeff
• Rose, Jeremiah
• Rose, Jimmy
• Rose, Mark
• Rose, Paul
• Rose, Philemon
• Rose, Reagan
• Rose, Robin David
• Rose, Roger
• Rose, Tom
• Rose, Tom
• Rosebrough, Chris
• Rosell, Charles
• Rosen, Burt
• Rosen, Scott
• Rosenau, Vernon
• Rosenberg, Burt
• Rosenberg, Joel
• Rosenberg, Leonard
• Rosenberger, Laverne
• Rosenbladt, Rod
• Rosendal, Brent
• Rosenkranz, Steve
• Rosenthal, Marvin J.
• Rosenthal, Shane
• Rosentreter, Josh
• Roseveare, Helen
• Rosier, Timothy
• Rosove, Louis
• Ross, Alan
• Ross, Bennie
• Ross, Bob
• Ross, Jason
• Ross, Jerry
• Ross, John
• Ross, Johnny
• Ross, Leon
• Ross, Mark
• Ross, Mike
• Ross, N. M.
• Ross, Neil
• Ross, Philip
• Ross, Richard
• Ross, Richard A.
• Ross, Robert A.
• Ross, Ryan
• Ross, Scott
• Ross, Steve
• Ross, Stuart
• Ross, Tim
• Ross, Tom
• Rosser, John
• Rosser, Justin
• Rossi, Guy
• Rossi, Jordan
• Rossi, Lou
• Rossi, Roberto W.
• Rosson, Roark
• Rossouw, Cobus
• Ross-Watson, Michael
• Rosvik, Markus
• Roszelle, Joe
• Roten, Danny G.
• Roten, Jeremy
• Roth, Brad
• Roth, David
• Roth, Doyle
• Roth, Gerd
• Roth, Harold
• Roth, John
• Roth, L.
• Roth, Rick
• Rothenberg, Howard
• Rothwell, Mike
• Roudkovski, Jake
• Roughan, Jim
• Rought, Ryan
• Roukema, Justin
• Rouse, Bryant
• Rouse, Ed
• Rouse, James
• Rouse, Michael
• Rouse, Philip
• Rouse, Stephen
• Rouse, Steve
• Rousseau, Jean
• Roussel, Jules
• Routt, Mike
• Roux, Jannie Le
• Roux, Koos le
• Rovitti, Frank
• Row, Sharon
• Rowan, David
• Rowan, Peter
• Rowe, Jeff
• Rowe, Paul
• Rowe, Ronnie
• Rowe, Stan
• Rowe, Tim
• Rowe, Wes
• Rowell, Andrew
• Rowell, Peter
• Rowland, Chas
• Rowland, Chris
• Rowland, Doug
• Rowland, Dylan
• Rowland, J. P.
• Rowland, Jeremy
• Rowland, Paul
• Rowlett, C. David
• Rowley, Chris
• Rowley, David
• Rowley, Jeremy
• Rowlson, David
• Roy
• Roy, Anthony
• Roy, Bradley
• Roy, Caleb
• Roy, Franc
• Roy, Kevin
• Roy, Mario
• Roy, Matt
• Roy, Steve
• Roy, Sujoy
• Royall, Dennis
• Royalty, Jason
• Royalty, Joel
• Royalty, Ron
• Royer, Tim
• RoyHanschke
• Royston, Greg
• Rozeboom, Walter
• Rozelle, David
• Rozeluk, Jonathan
• Rozenkranz, Steve
• RPCL
• RPTS, Peter
• Rubemeyer, David
• Rubens, John
• Rubin, Barry
• Rubino, Robert
• Rubinson, Bruce
• Ruble, Dave
• Ruble, Pete
• Ruby, Trevor
• Ruchtie, Paul
• Rucker, John
• Rucker, Travis
• Ruckman, Barry
• Ruckman, James
• Ruckman, Jimmy
• Ruckman, Peter
• Ruddell, Todd
• Rude, Terry
• Rudisill, Jim
• Rudolph, Anthony
• Rudolph, David
• Rudolph, Ken
• Rudolph, Philip
• Rue, Christopher
• Rueda, Santiago
• Ruff, Wayne
• Ruffolo, CJ
• Rufus, Priyanath
• Rug, John
• Ruggieri, Bruno
• Rugh, Gil
• Ruhl, Tim
• Ruiz, Gerson
• Ruiz, Jorge
• Ruiz, Virgil
• Ruley, Daniel
• Rumachik, Pavel
• Rumachik, Peter
• Rumbaugh, Robert
• Rumberger, John
• Rumburg, Ron
• Rumfelt, Chris
• Rumley, Heather
• Runge, Eric
• Runyon, James
• Runyon, Wayne
• Rupard, Timothy
• Rupe, Cary
• Rupe, Stan
• Rupert, Nick
• Rupke, E
• Rupp, Richard
• Ruppel, Rodney
• Rupprecht, Dan
• Rusco, Greg
• Rusdoony, Mark
• Rusev, Josh
• Rush, Benjamin
• Rush, Ian
• Rush, Jeff
• Rush, Rick
• Rushing, Bill
• Rushing, Bradley
• Rushing, Casey
• Rushing, James Allen
• Rushing, Michael
• Rushing, Terry
• Rushmeier, Stephen A.
• Rusinov, Yavor
• Rusniak, Reed
• Rusovan, Lorena
• Russ
• Russ, Brian
• Russ, Dan
• Russ, Ed
• Russ, Gayle
• Russ, George
• Russ, Ray
• Russ, Stephen
• Russ, Tim
• Russ, Winnen
• Russel, Joe
• Russell, Adam
• Russell, Brad
• Russell, Brian
• Russell, Carl
• Russell, Chris
• Russell, David
• Russell, Gene
• Russell, Geoffrey
• Russell, Glenn
• Russell, Jeff
• Russell, Josh
• Russell, Kidman
• Russell, Margaret
• Russell, Michael Chris
• Russell, Mike
• Russell, Pat
• Russell, Roy
• Russell, Tim
• Russi, Lee
• Russom, Jeff
• Rusu, Sorin
• Rutgers, Gerald
• Rutherford, Barry
• Rutherford, Daniel
• Rutherford, Duane
• Rutherford, Patrick
• Rutherford, Samuel
• Rutherford, Tim
• Rutland, Brian
• Rutledge, Bob
• Rutledge, C. P. Lee
• Rutledge, Josh
• Rutledge, Michael
• Rutor, Armando
• Rutt, Jabez
• RĂŒttgers, Christoph
• Ruwersma, Kevin
• Ruzinsky, Paul
• Ryabov, Nickolay
• Ryan, Carson
• Ryan, Casey
• Ryan, Duncan
• Ryan, Jeff
• Ryan, Ken
• Ryan, Patrick
• Ryan, Warren
• Ryans, Steven
• Ryberg, J. Tyler
• Ryce, Jason
• Rydberg, Andrew
• Ryder, Toby
• Rye, George
• Ryken, Leland
Ryken, Philip
• Rylant, Zane
• Ryle, J. C.
• Ryman, Alan
• Ryman, Samson
• Rymer, Will
• Rymes, Eddie
• Ryttersgaard, Jon
• Ryttersgaard, Peter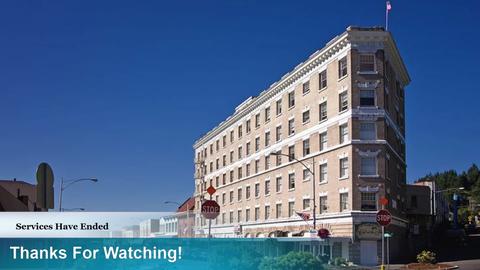 Chehalis, WA
Faith Baptist Church
Dr. Alan Cairns
Faith Free Presbyterian...