7,832 active users!!
Last Names: I
Home | Speakers found matching the search request
BROWSE | LAST NAMES : I


Speakers found matching the search request.
• Iamaio, John
• Iamaio, Nick
• Iamaio, Nick
• Iatesta, Michael
• Ibarra, Edgar
• Ibe, Vernon
• Ibrahim, Bernard
• Ibrahim, Raymond
• Ibrahim, Roger
• Icard, Matthew
• Icaza, Eddie
• Ice, Benjamin
• Ice, Dennis
• Ice, Thomas
• Icenogle, Jeremy
• Ickes, David
• Idleman, Shane
• Iehl, Greg
• Ignatius
• Igout, Olivier
• Igweta, Murungi
• II, Daniel Stevens
• II, Dave Cox
• II, Jimmy King
• II, Joseph Smith,
• II, Ralph A. Rebandt,
• Ijaola, Niyi
• Ikanih, Afam
• Ilderton, Rob
• Iles, Martyn
• Iles, Paul
• ILHIG, Levi
• Iliff, Joel R.
• Iliff, Michael W.
• Illunga, Allan
• Ilunga, Allan
• Iman, Nathan
• Imbriale, Brandon
• Immanouilidis, Kostas
• Immanuel
• Imming, Peter
• Imoson, Jason
• Impson, Jason
• Ince, Irwyn
• Indehar, Todd
• Indest, Mike
• Ingalls, Brett

• Ingalls, Jeremy
• Ingalls, Larry
• Ingham, Gary
• Ingram, Aaron
• Ingram, Billy
• Ingram, Chip
• Ingram, Dan
• Ingram, David
• Ingram, Jeff
• Ingram, T. Robert
• Ingram, Tim
• Ingrum, Geoff
• Inman, Calvin
• Inman, Chad
• Inman, Daryl
• Inman, Jonathan
• Inman, William 'Bill'
• Innabnit, John H.
• Innes, David
Innes, David C.
• Innes, John
• Innis, Patrick
• Institute, Christian
• invitado
• Ipema, Paul
• Ippolito, George
• Iranildo, Francisco
• Irby, Don
• Ireland, Craig
• Ireland, Mike
• Ireland, Stuart
• IRFA, Richard Wilson
• Irick, Brad
• Irick, Chris
• Irmler, Joshua
• Irmler, Mark
• Irons, Lee
• Ironside, Harry A.
• Ironside, Henry
• Ironside, Kelvin
• Irre, Steve
• Irvin, Joel
• Irvin, Wilmot
• Irvine, Thaddeus
• Irvine, Timothy
• Irving, David
• Irving, Victor

• Irwin, David
• Irwin, Gary
• Irwin, Heather
• Irwin, Hugh
• Irwin, John M.
• Irwin, Paul
• Irwin, Timothy
• Irwin, Wesley
• Isaac, Jeremy
• Isaacs, Darek
• Isaacs, Sean
• Isaacs, Troy
• Isabelle, Jos√®
• Isakson, Bob
• Isbell, Sherman
• Iseminger II, David
• Iskat, John A.
• Isker, Andrew
• Ison, Allan
• Ison, Allan J.
• Issa, Bill
• Istrati, Christopher
• Istre, Tregg
• Itza, Gervacio
• IV, John Boutchia
• IV, Marshall Fant
• Ivanovich, Nick
• Iverson, Dan
• Iverson, Dan
• Iverson, William T.
• Ives, Michael
• Ivey, Bill
• Ivey, Lowell
• Ivory, Joe
• Ivy, A. Kevin
• Ivy, Kevin
• Iwinski, Phil
• Izquierdo, Francisco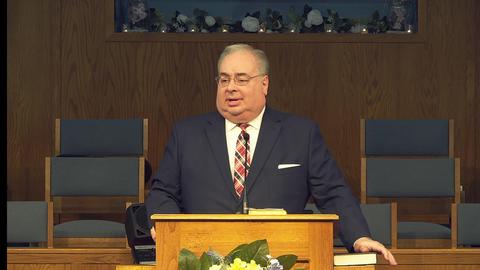 Sissonville, WV
Maranatha Baptist Church
Andrew Quigley
Airdrie Reformed...