Last Names: E
Home | Speakers found matching the search request
BROWSE | LAST NAMES : E


Speakers found matching the search request.
• E.G.
• Eacho, Rick
• Eadie, John
• Eads, Dan
• Eady, Mary
• Eagle, Eric
• Eagles, Jason
• Eagleton, Kenneth
• Eaglin, Johnathan
• Eagy, Bob
• Eames, Jonah
• Eanes, Nick
• Earl, Ethan
• Earl, Gary
• Earl, Michael
• Earlagadda, Vara
• Earll, Carrie
• Earls, James
• Early, David
• Early, Jeff
• Early, Michael
• Earnhardt, David
• Earnhart, Jonathan
• Earnhart, Tray
• Earnhart, Trey
• Earwood, David
• Earwood, Duane
• Eash, Shad
• Easley, Kendell
• Easley, Michael
• East, Brad
• East, Cogan
• East, David
• East, Dexter
• East, Russ
• Eastep, Sam
• Easter, Derick
• Easter, Matthew
• Easter, Michael
• Easter, Randall
• Easterday, Kevin
• Easterling, Joe
• Easterling, Thomas
• Easterly, Dave
• Eastham, Ron
• Eastman, Clint
• Eastman, Jared
• Eastman, Mark
• Easton, Brent
• Easton, Chris
• Easton, Keith
• Eastridge, Dennis
• Eastridge, Mike
• Eastwood, Jeremy
• Eastwood, Joel
• Eaton, David
• Eaton, Nigel
• Eaton, Shannon
• Eaton, Tim
• Eaves, Ricky
• Eaves, Roger
• Ebenezer, Alun
• Ebenezer, Matthew
• Ebersole, Russ
• Ebert, Jared
• Ebner, Ben
• Ebner, Jack G.
• Eborall, Jackie
• Eborall, Jakie
• Ebright, Jeff
• Eby, Conrad
• Eby, Dave
• Eby, Keith
• Eby, Lee
• Eccles, Matthew
• Eccleston, Mike
• Ecclestone, Brian
• Echipare, Efren
• Echols, Steven
• Eckardt, Bob
• Eckardt, Robert Y.
• Eckels, Derek
• Eckert, Jeff
• Eckert, Mark
• Eckert, Thomas
• Eckhardt, Robin M.
• Eckhardt, Todd
• Eckleberry, V. Vernon
• Eckles, Scott
• Eckman, Tom
• Ecob, John
• Ecton, Bill
• Eda, Chandrashekar
• Eddie, Duncan
• Eddings, Greg
• Eddmenson, David
• Eddy, David
• Eddy, Mike
• Eddy, Thomas
• Edgar, Bill
• Edgar, Bruce
• Edgar, Charles
• Edgar, John
• Edgar, Walter
• Edgar, William
• Edgcomb, James
• Edge, Billy
• Edgell, Jim
• Edgington, David
• Edgy, Daniel
• Edmiston, Bob
• Edmonds, Andrew
• Edmonds, Johnny
• Edmondson, Bill
• Edmondson, Blake
• Edmondson, Bradley
• Edmondson, Mika
• Edmonson, Cole
• Edmonson, Paul
• Edrisameri, Masoud
• Edrosolam, IJ
• Edward
• Edward, Smith
• Edward, Stephen
• Edwards III, John
• Edwards, Adam
• Edwards, Allan
• Edwards, Ben
• Edwards, Benjamin
• Edwards, Bob
• Edwards, Br. David
• Edwards, Brian
• Edwards, Bruce
• Edwards, Cameron
• Edwards, Chris
• Edwards, Clark
• Edwards, Craig
• Edwards, Dan
• Edwards, Danny
• Edwards, Dave
• Edwards, David
• Edwards, David
• Edwards, Delbert
• Edwards, Doug
• Edwards, Doyle
• Edwards, Gareth
• Edwards, Gary
• Edwards, Gerald
• Edwards, James
• Edwards, Jeffrey
• Edwards, John
• Edwards, Jon (Jonathan)
• Edwards, Jonathan
Edwards, Jonathan
• Edwards, Keith
• Edwards, Larry
• Edwards, Lonnie
• Edwards, Mark
• Edwards, Michael
• Edwards, Nathan
• Edwards, Paul
• Edwards, Perry
• Edwards, Phil
• Edwards, Rex
• Edwards, Richard
• Edwards, Richard
• Edwards, Rob
• Edwards, Rob
• Edwards, Robert
• Edwards, Steve
• Edwards, Thomas
• Edwards, Vic
• Edwards, Wayne
• Ee, Josh Van
• Eenigenburg, Andrew
• Eenigenburg, Dennis
• Efaw, James
• Efflandt, Kevin
• Efflandt, Kevin
• Efting, Andy
• Egan, Brad
• Egenolf, Dan
• Egerdahl, Bill
• Egert, Dwayne
• Egert, Trudy
• Egerton, Gilbert
• Eggar, Bob
• Egger, Marion
• Eggers, Aaron
• Eggers, Benjamin
• Eggert, Brian
• Eggli, Al
• Egloff, James
• Eguiluz, Daniel
• Ehlen, Matthew
• Ehlers, Josh
• Ehrhard, Jim
• Eichberger, Tim
• Eichholz, John
• Eickelberg, Bob
• Eide, Dennis
• Eide, Jonathan
• Eide, Matt
• Eidel, Travis
• Eidsmoe, John
• Eidsness, Joel
• Eikelboom, Richard
• Eikenberry, Nathan
• Eiler, Austin
• Eilert, David
• Einwechter, William O.
• Eisaman, Bill
• Eisbrenner, Chris
• Eisenga, Adam
• Ekholm, A. Theodore
• Ekis, Jim
• Ekleberry, Lyle
• Eklou, Kossi
• Eklund, John
• Ekpo, Ani
• Ela, Joseph
• Elam, Andy
• Elangovan, David
• Elbourne, Don
• Elder
• Elder Reading
• Elder, Billy
• Elder, James
• Elder, Kevin
• Elder, Kingsley
• Elder, Logan
• Elder, Rick
• Elder, Wayne
• Elders, Rob
• Eldersveld, Peter
• Eldridge, Caleb
• Eldridge, CT
• Eldridge, E.D.
• Eldridge, Michael
• Eldridge, Nate
• Eldridge, Sherrie

• Elgar, Nathan
• Elgelsma, D.
• Elgersma, Dwight
• Elias, John
• Elias, Jorge
• Eliason, Steve
• Eliason, Vic
• Elifson, Dan
• Eliot, John
• Eliot, T. S.
• Eliphaz, C.
• Elixson, Brandon
• Elizondo, Rudy J
• Elkin, James Bebo
• Elkin, Robert
• Elkin, Ron
• Elkin, Tom
• Elkins, Austin
• Elkins, Brian
• Elkins, Hal
• Ella, George
• Elledge, Kyle
• Ellege, Jacob
• Ellen, Jason
• Ellen, Nicolas
• Ellens, Paul
• Eller, Chris
• Ellett, Todd
• Elliff, Holly
• Elliff, Jim
• Ellingson, David
• Elliot, Charles
• Elliot, Daniel
• Elliot, David
Elliot, Jim
• Elliot, Michael
• Elliot, Mike
• Elliott (RCC), Stuart
• Elliott, Andrew
• Elliott, Chad
• Elliott, Charles
• Elliott, Chris
• Elliott, Doug
• Elliott, E.B.
• Elliott, Edwin
• Elliott, Erick
• Elliott, Gary and Stuart
• Elliott, Gary H.
• Elliott, Gene
• Elliott, Greg
• Elliott, Jeff
• Elliott, Jeff
• Elliott, Jonathon
• Elliott, Ken
• Elliott, Matthew
• Elliott, Mike
• Elliott, Patrick
• Elliott, Paul
• Elliott, Paul
• Elliott, Rob
• Elliott, Robert
• Elliott, Ryan
• Elliott, Stuart
• Elliott, Sturart
• Elliott, Tim
• Elliott, Tim F
• Ellis
• Ellis Sr, David
• Ellis, Ben
• Ellis, Bob
• Ellis, Brian
• Ellis, Brian T.
• Ellis, Carl
• Ellis, Charles
• Ellis, Dainiel
• Ellis, Daniel
• Ellis, David
• Ellis, David
• Ellis, Dick
• Ellis, Duel
• Ellis, Jefferson
• Ellis, Jim
• Ellis, Joel
• Ellis, Jonathan
• Ellis, Malcom
• Ellis, Matt
• Ellis, Matt W
• Ellis, Matthew
• Ellis, Nate
• Ellis, Richard
• Ellis, Rick
• Ellis, Robert
• Ellis, Ronald
• Ellis, Sam
• Ellis, Terry
• Ellis, Tim
• Ellis, Tom
• Ellis, Wilbert
• Ellison, David
• Ellison, Davy
• Ellison, Gary
• Ellison, Marcus
• Ellison, Matthew
• Ellison, Roger
• Ellison, Scott
• Ellsworth, Bryce
• Ellsworth, Martyn
• Ellsworth, Roger
• Ellsworth, Thomas
• Ellzey, Chris
• Elmasry, Jacob
• Elmer, Eric
• Elmer, Stephen
• Elmore, Daniel
• Elmore, Kim
• Elmore, Tim
• Elmquist, Greg
• Elms, Kendell
• Elrabadi, Wesam
• Elrod, Nathan
• Elsey, Bryan
• Elshout, Bartel
• Elswick, Jimmy
• Elswick, John W.
• Elves, Eric
• El-wahsh, Medhat
• Elwart, Jackie
• Elwart, Jacob
• Elwell, Jerry
• Elwell, Joseph
• Elwood, C.J.
• Elwood, John
• Elzinga, Tim
• Em, Venthon
• Emadi, Michael
• Emberger, Bob
• Emberley, Ben
• Emberley, Bobby
• Emberley, Robert
• Emberley, Wendy
• Emberley, William
• Emberson, Joplin
• Embry, Ramsey
• Embry, Trace
• Emedo, Darren
• Emerson, Chuck
• Emerson, Colin
• Emerson, Don
• Emert, Charles
• Emery, Gil
• Emge, Tony
• Emigh, Gord
• Emilio, Ken
• Emiru, Haile
• Emison, Sammy
• Emlyn, Gwydion
• Emmerson, Joplin
• Emmons, Richard
• Emmons, Terry
• Emmrich, Martin
• Emory, Phil
• Empey, Jacob
• Emr, Dan
• Emswiler, Cory
• Emus, Ralph
• Encinas, Alejandro
• Enciso, Allen Battle Otoniel
• End, Beginning And
• Endaya, Romy
• Endean, Bill
• Endean, Ken
• Endean, Kristopher
• Endean, Tim
• Endel, Leo
• Enderle, Jason
• Endicott, Thad
• Endo, Katsunori
• Endres, Chris
• Endres, Stephen
• Enerio, Nene
• Enes, Paul
• Eng, Nils
• Engbrecht, Robert
• Engebrecht, Kurt
• Engebretson, Greg
• Engel, Don
• Engel, Mark
• Engelenhoven, Paul van
• Engelhardt, John
• Engelland, Mark
• Engelland, Nathan
• Engelman, Justin
• Engelsma, Chris
• Engelsma, D.
• Engelsma, David
• Engelsma, Joshua
• Engesath, David
• Engeseth, David
• Engesetter, Randy
• England, Brent
• England, D. Mark
• England, David
• England, Jeremy
• England, Shannon
• England, Tim
• England, Tobi
• Engle, Michael
• Engle, Paul
• Engle, Tom
• Engle, Vaughn
• Englestad, Gary
• English, Dave
• English, Gilbert
• English, Val
• Enguita, Gary
• Enman, Tom
• Ennis, Mark
• Enns, James
• Eno, Tracy
• Enright, Dan
• Enright, Greg
• Enriquez, Isaac
• Ens, David
• Ensley, Andrew
• Ensley, Nathaniel
• Ensley, Richard
• Enter, Jack
• Entingh, Henry
• Entwhistle, Walter
• Entz, Lowell
• Enyedi, Raul
• Enyedi, Raul
• Enzwiler, Larry
• Eoute, Norman
• Epley, Brent
• Epley, Steve
• Epperly, John
• Epperson, Hal
• Epperson, Jim
• Eppinette, Allan
• Eppler, Don

• Epps, Bruce
• Epps, David
• Eppstein, Alex
• Epting, Jimmy
• Equiano, Olaudah
• Erazo, Alex
• Erazo, Marvin
• Erb, Frank
• Erb, Luke
• Erber, Roger
• Ercilla, Pablo
• Erdman, John
• Erdos, Paul
• Ergatees
• Ergish, Mike
• Erickson, David
• Erickson, John
• Erickson, Justin
• Erickson, Mark
• Erickson, Michael E.
• Ericson, Michael
• Ericsson, Bob
• Ericsson, Sam
• Eriks, Garrett
• Eriksson, Christian
• Erisman, Kenneth
• Erk, Kim
• Erlach, Christine Van
• Ernie, Schmidt,
• Ernst, Aaron
• Ernst, Richard
• Ernst, Rob
• Erny, Rudy
• Erps, B.J.
• Erre, Mike
• Erskine, Ebenezer
• Erskine, Ralph
• Ertl, Tom
• Erven, Ron
• Ervin, Brian
• Ervin, James
• Ervin, Jason
• Ervin, Mike
• Ervine, Timothy
• Erwin, Derek
• Erwin, Gayle
• Erwin, Glenn
• Esayenko, Matthew
• Escalante, Jorge
• Escalera, Mark
• Eschen, Jeff
• Eschner, Paul
• Escobar, Jos√©
• Escobar, Juan Carlos
• Escobar, Ric
• Escoto, Frank
• Escott, Jeff
• Esere, Fred
• Eshelman, Nathan
• Eshelman, Zach
• Eshleman, Adam
• Eskander, Shady
• Eskimazi, Roland
• Eskine, Steve
• Eskridge, Allen
• Espaillat, Leopoldo
• Esparza, Carl
• Esparza, Orlando
• Espinel, Matias
• Espinosa, Joshua M.
• Espinosa, Noel A.
• Espinoza, Pastor, Andr√©s
• Esposito, Johnny
• Esposito, Joseph
• Esposito, Nathan
• Esquivel, Samuel
• Esse, Mark
• Esselbrugge, Albert
• Essen, H. Van
• Essendelft, Mark Van
• Essendelft, Ted Van
• Essenpreis, Spencer
• Esser, James
• Essex, Keith
• Essex, Louise
• Essiaw, Richard
• Estabrook, Steve
• Estabrooks, Paul
• Estacio, Troy
• Estell, Scott
• Estelle, Benjamin
• Estelle, Bryan
• Estep, Adam
• Estep, Chris
• Estep, Corey
• Estep, Greg
• Estep, James
• Estep, Kenny
• Estep, Kris
• Estep, Ross
• Ester, Chris
• Esterhuizen, Gerhard
• Estes, Andy
• Estes, Brad
• Estes, Jon
• Estes, Stephen
• Estes, Steve
• Estes, Tom
• Esteves, Moises
• Estevez, Hermenegildo
• Estock, Stephen
• Estrada, Carlos
• Estrada, Eddy
• Estrada, Hector
• Estrada, Moses
• Estrada, Rafael
• Estrada, Walter Duque de
• Estrada-Herrero, David
• Estrema, Jeremy
• Eswine, Zack
• Etcher, Steve
• Etheridge, Rut
• Etheridge, Rutledge
• Ethridge, Brian
• Ethridge, Michael
• Etienne, Esaie
• Etzelmiller, Connor
• Eubanks, Jonathan
• Eubanks, Tony
• Eudaly, Dustyn
• Eugene, Jean Pierre
• Euler, Paul
• Eusebio, Steve
• Eutsey, Kevin
• Euyd, Gary
• Evak, James
• Evangelist
• Evangelist, Jesse NBT
• Evanish, Terry
• Evans, Benny
• Evans, Betty
• Evans, Bill
• Evans, Brad
• Evans, Brent
• Evans, Brian
• Evans, Brock
• Evans, Bryan
• Evans, Caleb
• Evans, Calvin
• Evans, Calvin Ray
• Evans, Charlie
• Evans, Chuck
• Evans, Dale
• Evans, Dan
• Evans, Darin
• Evans, Fred
• Evans, Gareth
• Evans, Gary
• Evans, Gwyn
• Evans, Herb
• Evans, Isaac J.
• Evans, James
• Evans, Jamie
• Evans, Jeffry
• Evans, Jeremy
• Evans, Joel
• Evans, John
• Evans, John
• Evans, Jon
• Evans, Jonathan
• Evans, Keith
• Evans, Lewis
• Evans, Mark
• Evans, Martin
• Evans, Micah
• Evans, Nahum
• Evans, Nathanael
• Evans, Nick
• Evans, Norm
• Evans, Rick
• Evans, Scott
• Evans, Stephen (Keys)
• Evans, Steve
• Evans, Tom
• Evans, Tony
• Evans, Tony
• Evans, Zack
• Everard, George
• Everett, Bill
• Everett, Jeff
• Everett, Jonathan
• Everett, Luke
• Everett, Randy
• Everett, Tim
• Everhard, Matthew
• Everhart, Eric
• Everitt, Elliott
• Everly, Benjamin
• Evers, Brent
• Evers, J.M.
• Evers, Stan
• Everson, Amanda
• Everson, Andrew
• Everson, Ben
• Everson, Dana
• Every-Clayton, Clive
• Eves, Terry
• Eveson, Philip
• Ewart, Edwin
• Ewart, John
• Ewer, Brandon
• Ewert, Reuben
• Ewing, Catherine
• Ewing, Greg
• Ewing, Nic
• Ewing, Paul
• Ewing, Ragan
• Ewing, Stephen
• Ewton, J. N.
• Exton, Grant
• Eyk, Bernie van
• Eyler, Josh
• Eym, Venton
• Eyre, Roy
• Eyrich, Howard
• Eyster, Leonard
• Ezell, Chuck
• Ezell, Dean
• Ezell, Kevin
• Ezell, Shane
• Ezell, William
• Ezelle, Cohen
• Ezzell, Matthew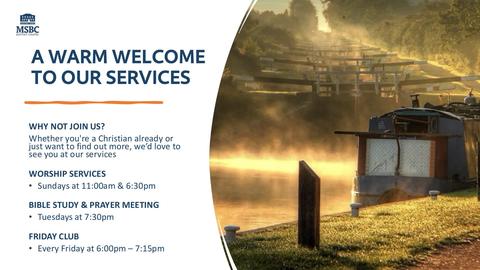 Devizes, United Kingdom
Maryport Street Baptist Chapel
Todd Friel
Ketoctin Covenant...