6,649 active users!!
| | | |
| --- | --- | --- |
| | BROADCASTER DIRECTORY BY NAME | JOIN NOW | |

We are a congregation of the Orthodox Presbyterian Church, with our ministry focus in the southwestern part of the Milwaukee, Wisconsin metropolitan area. Pastor Frank Marsh, began his ministry at Covenant in June, 2008. Our congregation is a close-knit group of belie...

The East Side Baptist Church is an independent Baptist Church in the inner city of Milwaukee, Wisconsin. The East Side Baptist Academy is a very active part of our ministry using the Accelerated Christian Education curriculum. We minister to all ages through our Sunda...

We are a congregation committed to declaring God's holy Law and great Salvation to the nations. The Scriptures are our rule for faith and conduct. The Apostles' Creed declares the core of our beliefs. Also check out Pastor Matt's new book on the Doctrine of The Lesser ...

VCY AmericaJim Schneider | Milwaukee, Wisconsinwww.sermonaudio.com/vcyamerica


VCY America is a 24/7 Christian Radio Network providing solid Biblical teaching, informative Christian talk, and sacred music on the internet and on over twenty radio stations nationwide. Over eighty stations carry VCY's daily call-in program Crosstalk - discussing iss...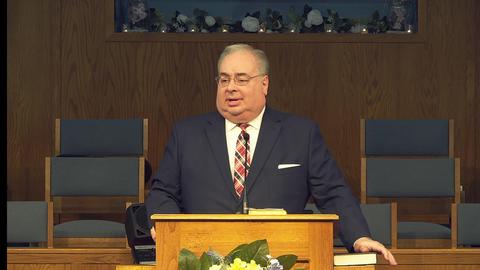 Sissonville, WV
Maranatha Baptist Church
Kevin Boling
Knowing The Truth Radio