| | | |
| --- | --- | --- |
| | BROADCASTER DIRECTORY BY NAME | JOIN NOW | |

Calvary Baptist Church is an independent, fundamental, family friendly church celebrating over 60 years of proclaiming Jesus Christ in the Lakeland area. We are a church that offers a variety of classes and activities for all ages....

Covenant's purpose is to worship the Triune God in Spirit and in truth. This worship compels us to love one another and to witness to all men, women, and children, discipling them in biblical Christianity in the historic tradition of the Westminster Confession of Faith....

A Passion for God, People, and His Word!...

2 Corinthians 3:5,6 Not that we are sufficient of ourselves to think any thing of our selves; but our sufficiency is of God; Who also hath made us able ministers of the New Testament; not of the letter, but of the Spirit: for the letter killeth, but the Spirit giveth li...

Whitefield MediaDr. Kenneth G. Talbot | Lakeland, Floridawww.sermonaudio.com/whitefieldmedia


Whitefield Media is a ministry of Whitefield College and Theological Seminary. The College and Seminary was established in 1980. Whitefield is committed to teaching students in the theology of the Reformation through distance learning education. Whitefield subscribes to...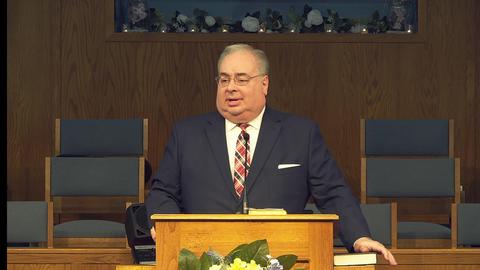 Sissonville, WV
Maranatha Baptist Church