8,690 active users!!
| | | |
| --- | --- | --- |
| | BROADCASTER DIRECTORY BY NAME | JOIN NOW | |
| | |
| --- | --- |
| | As the Canadian Reformed Churches move into the 21th century, they are continuing to experience further growth and development. The number of local churches now numbers just over 50, with an additional 2 house congregations. They are to be found in the provinces of Brit... |
| | |
| | Youth Apologetics Training is a teen apologetics ministry that aims to teach our young through daily five minute podcasts. We encourage parents and their children to spend this time together and then discuss what they have learned. Our goal is to produce young evangel... |
| | |
| | Our only confidence and boast is Jesus Christ and Him crucified. In ourselves, we are great sinners, deserving God's just wrath. Jesus Christ came to save sinners. He is our complete salvation from sin. He is all of our obedience before God. He is all of our accept... |
| | |
| | Yuma OPC is a confessional church, which means we confess the ancient creeds and hold to the Reformed confessions as our statements of faith. We have found these to be extremely helpful as individual Christians, particular churches and as a denomination. They help us bo... |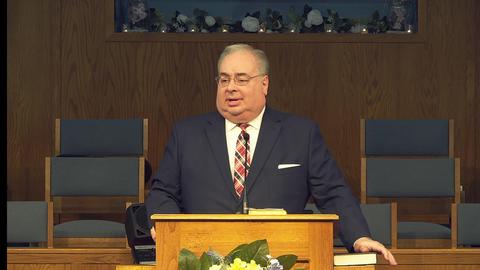 Sissonville, WV
Maranatha Baptist Church
Pastor James Mansfield
What Is God?


Bethel Baptist Chapel
Sunday - AM