| | | |
| --- | --- | --- |
| | BROADCASTER DIRECTORY BY NAME | JOIN NOW | |

The Christian faith has stood the test of time. It has its adherents all over the world. All kinds and classes of people acknowledge that the Lord Jesus Christ is the key to life. The basic teachings of the Christian faith always need to be considered. What is Christian...

Bethany Baptist Church was established in 1900 as a direct result of the growing need for places to worship during the Welsh Revival of the late 1800's. As a church it has always had for it's foundation the sufficiency of the Scripture, maintaining an emphasis on Christ...

Church Planting in the United Kingdom is a multi-faceted ministry focusing upon the building, re-building and planting of local NT independent fundamental baptist churches.  Our desire is to work hand in hand with national pastors to establish a lifetime local church th...

Welcome to the website of Holywell Evangelical Church. We hope you will have a look around and find the sections helpful. May the Lord bless your visit, and if possible, enable us to welcome you in person to our church sometime....

God's Word provides the only sure foundation on which to build the life of your family. From our dedicated workers to our regular gathering around the Scriptures, we extend an invitation for you to make New Street Baptist Chapel your church home. Please feel free to joi...

St Mellons Baptist Church is a group of around 120 Christians who share the same experience of salvation in Jesus Christ and commitment to Him. None of us were born Christians, but each of us came to an understanding of our need of salvation at different times and in di...

Tabernacle CardiffDewi Higham | Cardiff, Wales, United Kingdomwww.sermonaudio.com/tabernaclecardiff


Tabernacle Cardiff is an independent, evangelical and reformed church in Cardiff. You can view many of our services, including live broadcasts, on ourYouTube channel. By God's grace we aim to worship the Lord in a way that is appropriate to the character of the gospel...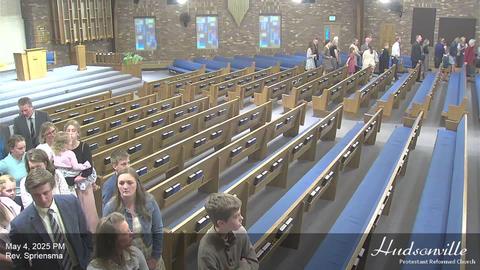 Hudsonville, MI
Hudsonville Protestant Reformed Church
Voddie Baucham
Grace Family Baptist...