4,380 active users!!
| | | |
| --- | --- | --- |
| | BROADCASTER DIRECTORY BY NAME | JOIN NOW | |
| | |
| --- | --- |
| | We are a loving congregation in Stockton CA, committed to expositional preaching from God's infallible Word to edify God's people and for the saving of lost sinners. We are committed to the faith of the Protestant Reformation; earnestly contending for "The Scriptures, ... |
| | |
| | Our main ministry is to preach and teach the Bible, since God promises to use the preaching and teaching of His Word to save His people from their sins (Romans 10:17; 1 Corinthians 1:21; 1 Peter 1:23). We believe the Bible has the answers to all of man's basic problems... |
| | |
| | Grace Reformed Church of the Antelope Valley is member of the Reformed Church in the United States, a denomination which traces its history back to the Sixteenth Century Protestant Reformation. We continue to persevere in the theology of the Protestant Reformation.... |
| | |
| | We are a Christian fellowship and evangelical church committed to the Bible, the Reformed Confessions, and Presbyterian Government in Willows, Northern California. As a community of believers in Jesus Christ we seek to be faithful to the Bible and glorify God in every a... |
| | |
| | Omaha Reformed Church is a mission work of the Reformed Church in the United States. As a church of the Lord Jesus, we exist to worship the Triune God (Father, Son and Holy Spirit), grow with each other in grace and knowledge, and proclaim the Gospel of Jesus Christ to ... |
| | |
| | Is your soul hungry for the meat of God's Word? We emphasize sound doctrine and faithful Christian living by careful and detailed study of the Word of God and instruction from our secondary standards: the Heidelberg Catechism, the Belgic Confession and the Canons of Dor... |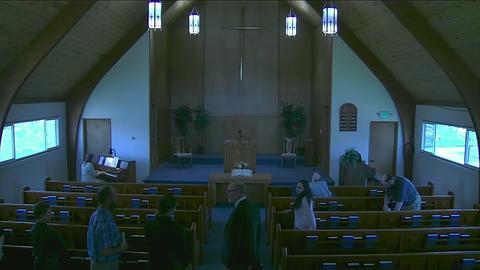 Spokane, WA
Covenant Of Grace Protestant Reformed
Mark S. Wisniewski
Ni Una Pezuña


Especial - Spanish
Iglesia Nueva Obra en...