| | | |
| --- | --- | --- |
| | BROADCASTER DIRECTORY BY NAME | JOIN NOW | |

Our mission is to find God's sheep and feed God's sheep....

Charles LawsonCharles Lawson | Knoxville, Tennesseewww.sermonaudio.com/templebc


Charles Lawson teaches from the King James Bible and follows the old paths; Jeremiah 6:16 Thus saith the LORD, Stand ye in the ways, and see, and ask for the old paths, where is the good way, and walk therein, and ye shall find rest for your souls. But they said, We wil...

OnePassion Ministries exists to ignite a supreme passion for God and His glory in all people throughout the world. As our name indicates, the strategic goal of this ministry is to enflame hearts with an all-consuming desire for Jesus Christ and His gospel. Our primary a...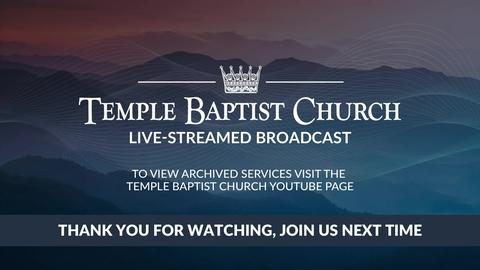 Knoxville-Powell, TN
Temple Baptist Church
Jeff Arthur
Elizabeth Baptist Church