4,217 active users!!
| | | |
| --- | --- | --- |
| | BROADCASTER DIRECTORY BY NAME | JOIN NOW | |
• Athol, Idaho (1)
• Boise, Idaho (3)
• Bonners Ferry, Idaho (1)
• Caldwell, Idaho (1)
• Garden City, Idaho (1)
• Hayden, Idaho (1)
• Idaho Falls, Idaho (1)

• Lewiston, Idaho (1)
• Marsing, Idaho (1)
• Nampa, Idaho (1)
• Pocatello, Idaho (1)
• Post Falls, Idaho (1)
• Twin Falls, Idaho (1)
• Worldwide (1)

| | |
| --- | --- |
| | A place where God is lifted up, lives are transformed, and families are strenghtened. Come join us Sunday to Worship the Almighty!... |
| | |
| | Rev. Joel Van Hoogen is the Executive Director of Church Partnership Evangelism (CPE), a international ministry devoted to equipping and engaging the members of Christ's Body in personal evangelism, discipleship, and church planting. He is the Bible Teacher for Bread o... |
| | |
| | Matt Slick is the President and Founder of the Christian Apologetics and Research Ministry (CARM). Matt earned his Masters of Divinity degree from Westminster Theological Seminary in Escondido, CA, in 1991.  Matt also hosts a daily radio broadcast answering Bible questi... |
| | |
| | Because We Are Created in His I.M.A.G.E. We Seek to Glorify God through INSTRUCTION, MINISTRY, ADORATION, GROWING TOGETHER and EVANGELISM.... |
| | |
| | Falls Baptist Church is multi-generational group of people who passionately LOVE GOD, LOVE PEOPLE, and strive to SERVE THE WORLD each day. If there is one word that could be used to best describe our congregation it would be: Family. Even though many of us are from dive... |
| | |
| | We exist to glorify God by exalting Christ's name supremely; encouraging people by loving them and caring for their needs; establishing believers in God's Word and Christ-like maturity; equipping them for service in the church and in the world; and evangelizing unbeliev... |
| | |
| | Hayden Bible Church is a non-denominational Christian church with a strong focus on God's word in daily living. Visit us this weekend, or call us for more information. We look forward to hearing from you!... |
| | |
| | Welcome. Heritage Bible Church is an independent local church located near Towne Square Mall in Boise. When you visit, you'll find we are committed to expository preaching of God's word and reaching out with the good news of eternal life in Jesus Christ. Other ministri... |
| | |
| | Mountain Valley Baptist Church is an old-fashioned Bible-believing church. We believe God's Word has the answer to all life's problems. By reading and understanding the Bible, we can know how to get to heaven and how to live a successful life until we arrive. God did no... |
| | |
| | After many years of no Presbyterian ministry in Boundary County, the Great Western Presbytery of the Bible Presbyterian Church, General Synod, launched a mission work here in Bonners Ferry in the Fall of 2010. The mission, called "Providence Bible Presbyterian Church," ... |
| | |
| | Proclaiming + Demonstrating the Good News of Jesus Christ to the Greater Treasure Valley Area.... |
| | |
| | The Reformed Presbytery in North America (General Meeting) (RPNA GM) testifies that Christ and our Solemn Covenant with God call us to "one reformed religion" in our lands. The fundamentals of that reformed religion were compiled by the assembly at Westminster in 17th c... |
| | |
| | Who We Are There are three basic elements which make The Well distinctive as a church. We are... Gospel-Centered... Spirit-Filled... and Mission-Driven. What We Believe We believe that the Bible is the inspired Word of God, absolutely sufficient and without error in al... |
| | |
| | The United Reformed Church of Nampa is in the growing community of Nampa, Idaho, just outside Boise in southern Idaho's Treasure Valley. We are a member congregation of the United Reformed Churches in North America.... |
| | |
| | |
| | |
| | Wellsprings Church is a family integrated church located in Caldwell, ID. Our mission is to build the family, build the church and build the kingdom for the glory of God!... |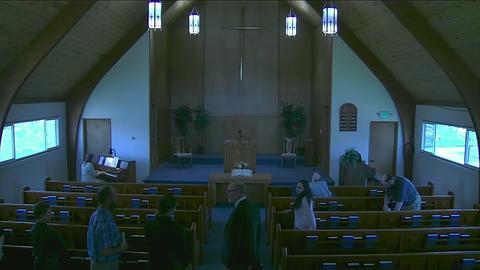 Spokane, WA
Covenant Of Grace Protestant Reformed
Mark S. Wisniewski
Ni Una Pezuña


Especial - Spanish
Iglesia Nueva Obra en...