6,063 active users!!
| | | |
| --- | --- | --- |
| | BROADCASTER DIRECTORY BY NAME | JOIN NOW | |
| | |
| --- | --- |
| | We are a church dedicated to the Glory of God and the testimony of Jesus Christ. We identify with historical confessions of faith, such as the London Baptist Confession of Faith and enjoy fellowship with each other in family based worship where children are welcomed. ... |
| | |
| | Fountain Square Baptist Church is a historic baptist church, we preach and teach directly from the King James Bible "line upon line, precept upon precept"!... |
| | |
| | Grace Covenant Baptist Church began in 2003 when with Pastor Sammy Burns and a group of believers, the Lord formed a simple in worship, pure in doctrine New Testament church, which had the desire to exalt God as sovereign in salvation as in all things (Jonah 2:9). Initi... |
| | |
| | Providence Gospel Church is a Gospel Centered, Glory of God focused Church who Holds to Historic Baptist Doctrines and who wants to see GODS Name Glorified and preached throughout our own area and in all the Nations. We are located in Tuscumbia Alabama and Bro. Don Curr... |
| | |
| | This is the audio ministry of Strait Gate Baptist Church. The pastor is Marty Tate. We are historic Baptists in doctrine and practice. Strait Gate was organized by Old Paths Baptist Church of Fayetteville, TN, Sam Morris, pastor. Contact us for service times and place... |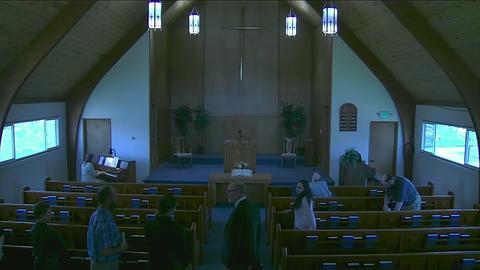 Spokane, WA
Covenant Of Grace Protestant Reformed
Mark S. Wisniewski
Ni Una Pezuña


Especial - Spanish
Iglesia Nueva Obra en...