| | | |
| --- | --- | --- |
| | BROADCASTER DIRECTORY BY NAME | JOIN NOW | |

At First Baptist Church we believe that God has revealed Himself through His inspired Word, the Bible. We believe that God has called us as a church to share the good news of the gospel with our community and the world. No matter your background, we want to welcome you ...

Grace ChurchDave Fox | Springfield, Illinoiswww.sermonaudio.com/pastordavefox


You'll find Grace Church (formerly Berean Baptist Church) on the southern edge of Springfield, Illinois, in the Village of Southern View. We're just 1 block south of the Route 66 Hotel, near the intersection of Stevenson Drive and 6th Street. We invite you to visit soo...

A loving, energetic baptist church nestled in the heart of Center Rutland, Vermont....

Heather Hills is a church where you will find open doors, open hearts, and an open determination to building up the Body of Christ. We welcome you to visit our services and programs. We encourage you to examine our ministries and outreaches....

You'll find that Christ and His message contained in the Bible are the center of our life as a congregation. Christ and His work on the cross are our hope and, as God gives us grace, we seek to honor Him in our daily lives....

WALNUT RIDGE SEEKS TO BE A flourishing family THAT IS GLORIFYING GOD BY abiding IN THE LOVE OF CHRIST, nourishing ONE ANOTHER WITH THE WORD, AND bearing GOOD FRUIT IN THE WORLD....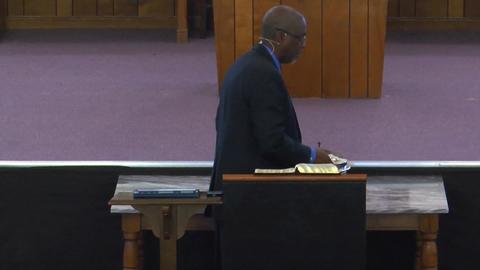 Atlanta, GA
Berean Bible Baptist Church
Rev. Armen Thomassian
SermonAudio Classics