6,738 active users!!
| | | |
| --- | --- | --- |
| | BROADCASTER DIRECTORY BY NAME | JOIN NOW | |
| | |
| --- | --- |
| | Our website is another ministry of the Canaan Free Will Baptist Church in Creston, Ohio, better known as "The Thrill on the Hill!" Pastor Michael Gladson, and the Canaan Family thank you for visiting, and encourage you to visit soon as we update the site often. We trus... |
| | |
| | We are just a bunch of sinners saved by God's grace. We believe that the King James Bible is the preserved and inspired Word of God. We believe in walking in the old paths and resist the mega church philosophy. We sing the old songs of Zion and believe that God has ca... |
| | |
| | We believe in the infallible, inerrant Word of God, the Authorized King James Version. We believe in the Deity of Jesus Christ, the Virgin Birth, the Blood Atonement, and Salvation by Grace through Faith, We want the Church to be a God Honoring, Christ Centered, Holy ... |
| | |
| | We have adopted the Word of God as our rule of faith and practice. We promise by His grace to love and obey Him in all things, to avoid all appearance of evil, and abstain from all sinful amusements and unholy conformity to the world. We will everywhere hold Christian ... |
| | |
| | |
| | |
| | Victory FWB Church is a small country church with a vision to see souls saved and Christians draw closer to God. Pastors Jimmy Thompson and Mike Gillen invite you to worship with us.... |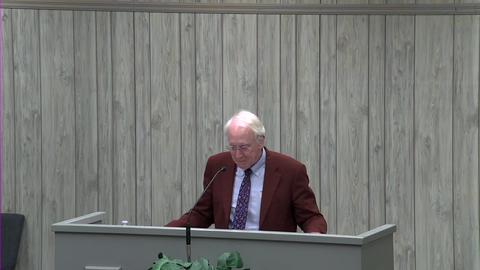 Pensacola, FL
Mount Zion Bible Church
Rev. Colin Mercer
Faith Free Presbyterian...

Come Worship with Us - Curr­ent Sermon Ser­ies: Who is Jesus?
https: