| | | |
| --- | --- | --- |
| | FULL & PLUS MEMBERS ONLY AREA | |
BECOME A "PLUS" OR "FULL" MEMBER OF SERMONAUDIO!
To enter the Members Only area of SermonAudio.com, you must supply your Member ID and Password. Not a member yet? Read all about our rich array of services!

SermonAudio.com is not simply a web host for sermons. We offer a broad range of value for any size church wishing to reach more people. We are a local-church-centric site designed around the needs of a local church.

Don't think you need us? We can answer that in one word: TRAFFIC. Our site receives a lot of traffic. There are a lot of active listeners. And that translates into more people finding your ministry! Give us a try. You won't be disappointed.

RANDOM GUESTBOOK COMMENTS! · more
Jason Liew from Calvary Bible-Presbyterian Singapore writes:


"Thank God for this ministry in these last days to stand and shine for the Lord. May God bless this area of service to Him with more fundamental sermons for His glory!"

Des & Dorothy from Brisbane Queensland, Q Australia writes:


"Congratulations on achieving such a mind boggling site - to God be all the praise and all the Glory."

Patrick Polizzi from Metairie, LA usa writes:


"To be able to hear the semons of my old pastor is of immeasurable joy. May God bless you in all of His fullness Pastor Cairns. You are missed."

BROADCASTER TESTIMONIAL! · more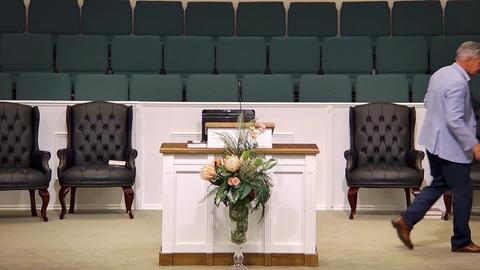 Hampton, GA
Bible Baptist Church Hampton GA