| | | |
| --- | --- | --- |
| | FULL & PLUS MEMBERS ONLY AREA | |
BECOME A "PLUS" OR "FULL" MEMBER OF SERMONAUDIO!
To enter the Members Only area of SermonAudio.com, you must supply your Member ID and Password. Not a member yet? Read all about our rich array of services!

SermonAudio.com is not simply a web host for sermons. We offer a broad range of value for any size church wishing to reach more people. We are a local-church-centric site designed around the needs of a local church.

Don't think you need us? We can answer that in one word: TRAFFIC. Our site receives a lot of traffic. There are a lot of active listeners. And that translates into more people finding your ministry! Give us a try. You won't be disappointed.

RANDOM GUESTBOOK COMMENTS! · more
Helen Bazor from Pearlington, MS USA writes:


"I appreciate your website for carrying Gods word brought to us without adding to or taking away. This website has been a blessing to me to hear the true word of God."

Jean-Claude Morin from Orange City, FL USA writes:


"I have done much Biblical research on the web and this site is by far one of the best site for those who wants to listen to some of the best preaching out there."

Philimon Wanja from Mbale Uganda writes:


"SermonAudio.com is a great site here in Uganda sometimes the network speed doesn't allow audio voices, but I was surprised that it is not so with this site."

BROADCASTER TESTIMONIAL! · more
Rev. Warren Gardner from Free Church Atlanta writes:

"SermonAudio has been a tremendous arm of outreach for our ministry. There is much encouragement to see sermons downloaded to around the world and especially in countries with histories of suppressing the Gospel. Within our congregation, members regularly take advantage of SermonAudio to listen again to messages that have particularly helpful. Those sick or shut-in who are unable to come to services or listen to our broadcast, are able to download sermons and listen later. Especially helpful sermons are also shared with friends and family by recommending the message posted at SermonAudio. Visitors have often mentioned that they found us first at SermonAudio.com. Free Church Atlanta is a small Free Church of Scotland (Continuing) congregation in metropolitan Atlanta. We are deeply appreciative for the service that SermonAudio provides!"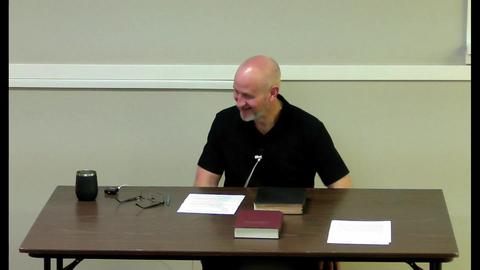 Chilliwack, British Columbia
Free Grace Baptist Church