Breaking News
All | Religion | Society | Tech | Choice | SA Newsroom
Stephen Hawking Says Nothing Existed Before Big Bang; Christian Astrophysicist Hugh Ross Responds
Astrophysicist Hugh Ross of the Christian apologetics group Reasons to Believe has taken issue with the claim of notable British theoretical physicist Stephen Hawking that nothing existed before the Big Bang.

In a video published by Popular Science last Friday in which he was interviewed by popular astronomer Neil deGrasse Tyson, Hawking explained that he did not believe there was anything before the Big Bang, using a geographic analogy.

"One can regard imaginary and real time as beginning at the South Pole, which is a smooth point of space-time where the normal laws of physics hold," stated Hawking. "There is nothing south of the South Pole, so there was nothing around before the Big Bang."

In an interview with The Christian Post on Monday, Ross responded that while Hawking was correct that "time has a beginning," nevertheless "the beginning of time demands a Causal Agent capable of creating ...
MORE RELATED ( SOCIETY ) NEWS | MORE..
| | | |
| --- | --- | --- |
| · Page 1 · Found: 56 user comment(s) | | |
3/31/18 3:29 PM

| | | | | |
| --- | --- | --- | --- | --- |
| John Yurich USA | | USA | | | |
3/15/18 11:54 AM

| | | | | |
| --- | --- | --- | --- | --- |
| Blind Leading the Blind | | Still alive | | | |
3/15/18 11:39 AM

| | | | | |
| --- | --- | --- | --- | --- |
| John Yurich USA | | USA | | | |
3/15/18 12:06 AM

| | | | | |
| --- | --- | --- | --- | --- |
| Blind Leading the Blind | | Still alive | | | |
3/14/18 11:42 PM

| | | | | |
| --- | --- | --- | --- | --- |
| Dr. Tim | | Land of Cotton | | | |
3/14/18 10:57 PM

| | | | | |
| --- | --- | --- | --- | --- |
| Blind Leading the Blind | | Still alive | | | |
3/14/18 5:38 PM

| | | | | |
| --- | --- | --- | --- | --- |
| John Yurich USA | | USA | | | |
3/14/18 5:24 PM

| | | | | |
| --- | --- | --- | --- | --- |
| Blind Leading the Blind | | Still alive | | | |
3/14/18 4:41 PM

| | | | | |
| --- | --- | --- | --- | --- |
| John Yurich USA | | USA | | | |
3/14/18 4:34 PM

| | | | | |
| --- | --- | --- | --- | --- |
| Blind Leading the Blind | | Still alive | | | |
3/14/18 4:29 PM

| | | | | |
| --- | --- | --- | --- | --- |
| John Yurich USA | | USA | | | |
3/14/18 3:58 PM

| | | | | |
| --- | --- | --- | --- | --- |
| Blind Leading the Blind | | Still alive | | | |
3/14/18 1:09 PM

| | | | | |
| --- | --- | --- | --- | --- |
| John Yurich USA | | USA | | | |
3/14/18 12:51 PM

| | | | | |
| --- | --- | --- | --- | --- |
| Blind Leading the Blind | | Still alive | | | |
3/14/18 12:27 PM

| | | | | |
| --- | --- | --- | --- | --- |
| John Yurich USA | | USA | | | |
3/14/18 11:01 AM

| | | | | |
| --- | --- | --- | --- | --- |
| Blind Leading the Blind | | Still alive | | | |
3/14/18 9:30 AM

| | | | | |
| --- | --- | --- | --- | --- |
| John UK | | Wales | | | |
3/14/18 7:02 AM

| | | | | |
| --- | --- | --- | --- | --- |
| Christopher000 | | Rhode Island | | | |
3/14/18 6:36 AM

| | | | | |
| --- | --- | --- | --- | --- |
| Dr. Tim | | Land of Cotton | | | |
3/14/18 12:30 AM

| | | | | |
| --- | --- | --- | --- | --- |
| Dolores | | Tx | | | |
| | | |
| --- | --- | --- |
| | Last Post | Total |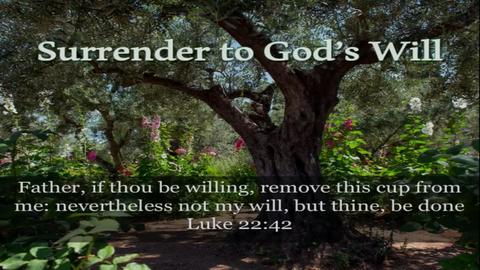 Phoenix, AZ
Freeway Baptist Church