Breaking News
All | Prayer | Religion | Society | Tech | Choice | SA Newsroom
Pope Francis Appointee: What Do Catholics Believe, Really?
For Fr. Barron, the central truth of all Christianity is the Incarnation. It is the shocking notion that God, the Creator and Ground of the Universe, humbled itself to take on human form, to enter into and enhance creation.

Barron says yes, and from there his text marches boldly on to explain and assert the body of Catholic belief as centuries of church authorities have built and elaborated upon it -- beginning with the Incarnation and extending to the Resurrection, Pentecost, the Immaculate Conception of Mary, the apparitions at Lourdes, the communion of saints like Therese of Lisieux and Katharine Drexel, and the doctrines of heaven, hell and purgatory.

Barron also tackles - fearlessly - the Catholic church's age-old understanding of the real presence of Christ in the Eucharist, which Barron characterizes as "nothing other than a sacramental extension of the Incarnation across space and time, ...
| | | |
| --- | --- | --- |
| · Page 1 · Found: 85 user comment(s) | | |
System Notice

SermonAudio.com

This forum thread has been closed by SermonAudio.
No further comments are permitted for this news item.
4/12/16 12:28 AM

| | | | | |
| --- | --- | --- | --- | --- |
| Yawner | | Bedside | | | |
9/3/15 5:00 PM

| | | | | |
| --- | --- | --- | --- | --- |
| Dave | | from oz | | | |
9/3/15 4:57 PM

| | | | | |
| --- | --- | --- | --- | --- |
| Dave | | from oz | | | |
9/3/15 4:56 PM

| | | | |
| --- | --- | --- | --- |
| B. McCausland | | | |
9/3/15 3:56 PM

| | | | | |
| --- | --- | --- | --- | --- |
| Dave | | from oz | | | |
9/3/15 6:19 AM

| | | | | |
| --- | --- | --- | --- | --- |
| Christopher000 | | Rhode Island | | | |
9/2/15 5:49 PM

| | | | | |
| --- | --- | --- | --- | --- |
| Dave | | from oz | | | |
8/30/15 5:18 PM

| | | | |
| --- | --- | --- | --- |
| TrueHolyBibleChristianCatholic | | | |
8/30/15 5:16 PM

| | | | | |
| --- | --- | --- | --- | --- |
| Dave | | from oz | | | |
8/30/15 5:11 PM

| | | | | |
| --- | --- | --- | --- | --- |
| Dave | | from oz | | | |
8/30/15 5:03 PM

| | | | | |
| --- | --- | --- | --- | --- |
| Dave | | from oz | | | |
8/30/15 4:55 PM

| | | | | |
| --- | --- | --- | --- | --- |
| Dave | | from oz | | | |
8/30/15 4:53 PM

| | | | |
| --- | --- | --- | --- |
| B. McCausland | | | |
8/30/15 4:49 PM

| | | | | |
| --- | --- | --- | --- | --- |
| Dave | | from oz | | | |
8/30/15 4:47 PM

| | | | | |
| --- | --- | --- | --- | --- |
| SteveR | | My Zion | | | |
8/30/15 4:37 PM

| | | | | |
| --- | --- | --- | --- | --- |
| Dave | | from oz | | | |
8/30/15 4:31 PM

| | | | | |
| --- | --- | --- | --- | --- |
| Dave | | from oz | | | |
8/30/15 4:21 PM

| | | | | |
| --- | --- | --- | --- | --- |
| Dave | | from oz | | | |
| | |
| --- | --- |
| There are a total of 85 user comments displayed | |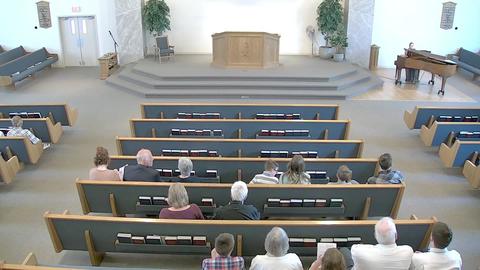 Chilliwack, British Columbia
Chilliwack Free Reformed Church