Breaking News
All | Religion | Society | Tech | Choice | Newsroom
Monday, April 18, 2022
Tuesday, March 29, 2022
Wednesday, March 2, 2022
Tuesday, December 14, 2021
Wednesday, December 8, 2021
Monday, October 4, 2021
MAY 19
thursday



United Prayer Journal // DAY 484

Morn­ing of May 19, 2022. Taking a walk this hot and muggy morn­ing, I came across a gust of wind. It was very welc­ome. Made me think of how wond­erf­ully wind...
MAY 14
saturday



United Prayer Journal // DAY 480

"And Moses called all Isr­ael, and said unto them, Hear, O Isr­ael, the stat­utes and judgm­ents which I speak in your ears this day, that ye may learn them, and...
PAST CHOICE
news..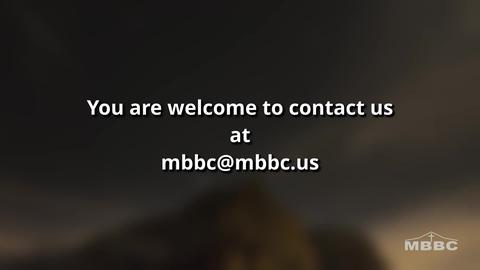 Fayetteville, AR
Mission Boulevard Baptist Church
Mark S. Wisniewski
Samuel Juzgado


1 Samuel 2022 - Spanish
Iglesia Nueva Obra en...