6,361 active users!!



The Half Has Never Yet Been Told THE HALF NOT TOLD

| | | |
| --- | --- | --- |
| Author: | | Frances R. Havergal, 1836-1879 |
| Musician: | | Ralph E. Hudson, 1843-1901 |

I know I love Thee better, Lord,
Than any earthly joy;
For Thou hast given me the peace
Which nothing can destroy.

Refrain:
The half has never yet been told,
Of love so full and free;
The half has never yet been told,
The blood, it cleanseth me!

I know that Thou art nearer still
Than any earthly throng;
And sweeter is the thought of Thee
Than any lovely song.

Thou hast put gladness in my heart;
Then may I well be glad!
Without the secret of Thy love
I could not but be sad.

O Saviour, precious Saviour mine!
What will Thy presence be,
If such a life of joy can crown
Our walk on earth with Thee!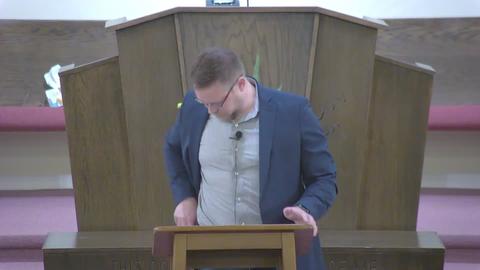 Mansfield, TX
Heritage Baptist Church
Dr. Mark Minnick
Bob Jones University