| | |
| --- | --- |
| | BIBLE TEXTS IN AUTHORIZED VERSION |
BROWSE | REFERENCE LOOKUP: PSALM 6





Psalms - The psalms are the production of various authors. "Only a portion of the Book of Psalms claims David as its author. Other inspired poets in successive generations added now one now another contribution to the sacred collection, and thus in the wisdom of Providence it more completely reflects every phase of human emotion and circumstances than it otherwise could." But it is specially to David and his contemporaries that we owe this precious book. In the "titles" of...

| | |
| --- | --- |
| | 10 Reference(s) Found. |
Psalm 6:1 [ Sermons | M. Henry ]


O LORD, rebuke me not in thine anger, neither chasten me in thy hot displeasure.

Psalm 6:2 [ Sermons | M. Henry ]


Have mercy upon me, O LORD; for I am weak: O LORD, heal me; for my bones are vexed.

Psalm 6:3 [ Sermons | M. Henry ]


My soul is also sore vexed: but thou, O LORD, how long?

Psalm 6:4 [ Sermons | M. Henry ]


Return, O LORD, deliver my soul: oh save me for thy mercies' sake.

Psalm 6:5 [ Sermons | M. Henry ]


For in death there is no remembrance of thee: in the grave who shall give thee thanks?

Psalm 6:6 [ Sermons | M. Henry ]


I am weary with my groaning; all the night make I my bed to swim; I water my couch with my tears.

Psalm 6:7 [ Sermons | M. Henry ]


Mine eye is consumed because of grief; it waxeth old because of all mine enemies.

Psalm 6:8 [ Sermons | M. Henry ]


Depart from me, all ye workers of iniquity; for the LORD hath heard the voice of my weeping.

Psalm 6:9 [ Sermons | M. Henry ]


The LORD hath heard my supplication; the LORD will receive my prayer.

Psalm 6:10 [ Sermons | M. Henry ]


Let all mine enemies be ashamed and sore vexed: let them return and be ashamed suddenly.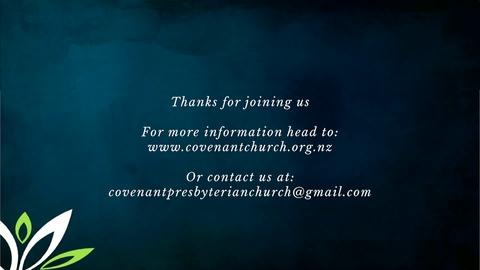 Auckland, New Zealand
Covenant Presbyterian Church
Mark S. Wisniewski
Samuel Juzgado


1 Samuel 2022 - Spanish
Iglesia Nueva Obra en...