5,741 active users!!
Last Names: T
Home | Speakers found matching the search request
BROWSE | LAST NAMES : T


Speakers found matching the search request.
• Taala, Stephen
• Tabaka, Alex
• Tabb, Harold
• Tabb, M. H.
• Tabb, Sean
• Tabinor, Paul
• Tabladillo, Ray
• Tacderan, Jason
• Tack, David
• Tackett, Earl
• Tackett, Orlando
• Tacon, Joey
• Taconet, Lindsay
• Taconet, Ron
• Tadros, John
• Taft, Caleb
• Taggart, Hill
• Taglialatela, Jim
• Tahimik, Rommel
• Tahl, Edward
• Tait, Anthony
• Tait, Brian
• Taitt, Brian
• Taitt, Bryan
• Takahashi, Gary
• Takiura, Kihei
• Takiura, Shigeru
• Tako, Holmes
• Talarico, Jim
• Talaver, David Sam L.
• Talavera, Jose
• Talbert, Bud
• Talbert, Dave
• Talbert, Layton
• Talbot, Cathy
• Talbot, D. Randall
• Talbot, David
• Talbot, Dwight
• Talbot, Kenneth G.
• Talbot, Randall
• Tallach, John
• Talley, David
• Talley, Jeff
• Talley, Michael
• Talley, Stephen
• Talley, Tom
• Tallo, Nick
• Tallon, Keith
• Talmage, DeWitt
• Talton, Allison
• Tam, Henry
• Tamangs, James
• Tammaro, Mike
• Tamminga, J.
• Tan, Chee Eng
• Tan, Edwin
• Tan, James
• Tan, Jason
• Tan, Kim Seng
• Tan, Michael
• Tan, Paul Lee
• Tan, Soon Yong
• Tanchanpongs, Natee
• Tang, K K
• Tangeman, Mike
• Tanis, Micah
• Tannahill, Mervyn
• Tanner, Ben
• Tanner, Lucas
• Tanner, Matt
• Tanner, Scott
• Tannerhill, Mervin
• Tannis, Randy
• Tantay, CJ
• Tardo, Tim
• Tarr, Russ
• Tarter, Rick
• Tarver, Ronnie
• Tarver, Ronnie
• Tassell, Paul
• Tate, Bentley
• Tate, Frank
• Tate, James M.
• Tate, Jason
• Tate, Jesse
• Tate, Jonathan
• Tate, Marty
• Tate, Terence
• Tatlock, Mark
• Taube, Jake
• Taube, Paul
• Tauriello, Vincent
• Tauschek, Paul
• Taussig, Reed
• Tautges, Paul
• Tavares, Paulo
• Tavarez, Billy
• Taveras, Ruben
• Tavitian, Victor
• Tawab, Edward
• Tawes, Don
• Tay, Eric
• Tay, Joel
• Taylor (Redhill), James
• Taylor III, Paul W.
• Taylor Sr, Randy
• Taylor, Al
• Taylor, Alec
• Taylor, Andy
• Taylor, Ben
• Taylor, Bob
• Taylor, Brian
• Taylor, Calvin
• Taylor, Chris
• Taylor, Dafydd
• Taylor, David
• Taylor, Dean
• Taylor, DeShawn
• Taylor, Dexter
• Taylor, Dustin
• Taylor, Dwight
• Taylor, Ed
• Taylor, Faith
• Taylor, Floyd
• Taylor, Francie
• Taylor, Frank
• Taylor, Gerald 'Ged'
• Taylor, Gerald S.
• Taylor, Glenn
• Taylor, Gordon
• Taylor, Graham
• Taylor, Hamish
• Taylor, Herb
Taylor, Hudson
• Taylor, Ian
• Taylor, Jacqui
• Taylor, James
• Taylor, James
• Taylor, Jeff
• Taylor, Jeff
• Taylor, Jerry
• Taylor, Joe
• Taylor, Joel
• Taylor, John
• Taylor, Jonathan
• Taylor, Jonathon
• Taylor, Josh
• Taylor, Kevin
• Taylor, L. Roy
• Taylor, Larry
• Taylor, Lee
• Taylor, Marc
• Taylor, Mark
• Taylor, Martin
• Taylor, Milton
• Taylor, Nate
• Taylor, Nathan
• Taylor, Noah
• Taylor, Paul
• Taylor, Phil
• Taylor, Randy
• Taylor, Rayna
• Taylor, Richard
• Taylor, Ro
• Taylor, Robert
• Taylor, Russell
• Taylor, Scott
• Taylor, Sophia
• Taylor, Stacy H.
• Taylor, Stephen
• Taylor, Steve
• Taylor, Tim
• Taylor, Todd
• Taylor, Tom
• Taylor, William
• Taylor, William M.
• Taylor, Yogi
• Tchilinguirian, Berdj
• Tchobanian, Hagop
• Teachout, Brian
• Teachout, Jonathan
• Teachout, Randy
• Teachout, Ray
• Teachout, Richard
• Teagle, Chris
• Teagle, Chuck
• Teague, Len
• Teall, Timothy
• Team, BJU Music
• Teasdale, Jim
• Tech, Aaron
• Tedrick, Charles A.
• Teegarden, Seth
• Teesdale, Andrew
• Teesdale, Curt
• Teesdale, Curtis
• Teesdale, Harold
• Teeters, Dennis
• Teeters, Monroe
• Teetsel, Eric
• Tefft, Chris
• Teis, Anna
• Teis, Breanna
• Teis, David
• Teis, Heather
• Teis, Josh
• Teis, Matthew
• Tejeda, Francisco
• Tejerina, Luis
• Tekell, Keith
• Telfer, Charles
• Telford, Mark
• Tellalov, George
• Tembo, Steven
• Temo, Moses
• Temple, John
• Temple, Ken
• Temple, Robert
• Templeton, Bill
• Templeton, John
• Templeton, Larry
• Templeton, Matt
• Templeton, Stan
• Ten Bruggencate, Sye
• Ten Pas, Arend
• Tenbrink, Tim
• tenBrinke, Joel
• Tennant, Tom
• Tenney, Charles
• Tenorio, Gilbert
• Tenpass, Gordon
• Teofilo, Pete
• Tepfenhart, Steve
• Terenzini, Collin
• Termaat, Barry
• Terpstra, Charles
• Terpstra, John
• Terpstra, Stephen
• Terrazas, Arturo
• Terrell, Hilton
• Terrell, Jeff
• Terrell, Joe
• Terrell, John
• Terrell, Nathan
• Terrell, Timothy
• Terry, Chris
• Terry, Dennis
• Terry, Jamie
• Terry, Reid
• Terry, Simon
• Tesch, Peter
• Tesseneer, Danny
• Tesser, Jason
• Tessin, Dan
• Tester, Jason
• Tester, Mack
• Testerman, Marc
• Tetrault, Bob
• Tetreau, Jerry
• Tetreau, Joel
• Tew, Jordan
• Tewell, Randy
• Tewell, Scott
• Thacker, Christopher
• Thacker, David
• Thacker, Jerry
• Thacker, Justin
• Thacker, Michael
Thackway, John
• Tham, Siew Kiong
• Thanga, Tial
• Tharp, Mike
• Tharp, Phil
• Tharpe, Jonathan
• t'Hart, S
• Thelander, Keir
• Thelander, Kier
• Theobald, Dave
• Theobald, Don
• Theobald, Kris
• Theoret, Gerry
• Theron, Antoine
• Thibault, Brian
• Thibault, Dan
• Thibault, David
• Thibeau, Joe
• Thibo, Keith
• Thibo, Kieth
• Thiel, Steve
• Thien, Laura
• Thierbach, Ed
• Thiessen, Brian
• Thiessen, Tom
• Thissell, Randall
• Thole, Darren
• Thole, L
• Thole, Rodney
• Thole, Terry
• Thom, Brian
• Thoman, Jason
• Thomas (Goldsboro), Ben
• Thomas, Aaron
• Thomas, Abb
• Thomas, Abram
• Thomas, Ben
• Thomas, Ben D.
• Thomas, Bill
• Thomas, Billy
• Thomas, Brent
• Thomas, Brian
• Thomas, Chris
• Thomas, Creston
• Thomas, Curtis
• Thomas, David
• Thomas, Derek
Thomas, Derek W. H.
• Thomas, Derick
• Thomas, Donald
• Thomas, Donald K.
• Thomas, Edgar
• Thomas, Francis
• Thomas, Gary
• Thomas, Gene
Thomas, Geoff
• Thomas, George

• Thomas, Gladys
Thomas, Ian
• Thomas, Jake
• Thomas, Jeff
• Thomas, Jeff
• Thomas, Jeremy
• Thomas, Joel
• Thomas, John
• Thomas, John Calvin
• Thomas, John G
• Thomas, John M
• Thomas, Jonathan
• Thomas, Jordan
• Thomas, Keith
• Thomas, Lee
• Thomas, Paul
• Thomas, Phillip
• Thomas, Pierce
• Thomas, Piers
• Thomas, Randy
• Thomas, Richard
• Thomas, Rick
• Thomas, Robert
• Thomas, Robert
• Thomas, Robert L.
• Thomas, S
• Thomas, Sam
• Thomas, Samuel
• Thomas, Santosh
• Thomas, Shawn
• Thomas, Sherl
• Thomas, Sonny
• Thomas, Stephen
• Thomas, Stephen A.
• Thomas, Steve
• Thomas, Steven
• Thomas, TV
• Thomas, W. H.
• Thomas, Will
• Thomas, Willard
• Thomas, Wm. Doyal
• Thomason, D. R.
• Thomason, George
• Thomason, Jack
• Thomassian, Armen
• Thomassian, Melanie
• Thomassian, Ruth
• Thomasson, Brian
• Thomasson, David
• Thomasson, Jimmy
• Thomis, Rick
• Thompson
• Thompson Jr, J. Robert
• Thompson Sr., John
• Thompson, Adam
• Thompson, Adam
• Thompson, Alex
• Thompson, Allen
• Thompson, Andrew
• Thompson, Andy
• Thompson, Asquith
• Thompson, BJ
• Thompson, Bob
• Thompson, Brady
• Thompson, Brian
• Thompson, Bryan
• Thompson, Charles
• Thompson, Chris
• Thompson, D.
• Thompson, Dan
• Thompson, Dave
• Thompson, David
• Thompson, David E.
• Thompson, Doug
• Thompson, Dustin
• Thompson, Dwayne
• Thompson, E. Wayne
• Thompson, Francis
• Thompson, Gary
• Thompson, Gene
• Thompson, Gideon Mike
• Thompson, Glendon
• Thompson, Jon
• Thompson, Josh
• Thompson, Karl
• Thompson, Keith
• Thompson, Ken
• Thompson, Kent
• Thompson, Kevin
• Thompson, Kevin W
• Thompson, Mark
• Thompson, Mark
• Thompson, Marshall
• Thompson, Martin
• Thompson, Mike
• Thompson, Milo
• Thompson, Nathan
• Thompson, Nathaniel
• Thompson, Neil
• Thompson, Nick
• Thompson, Paul
• Thompson, Paul (Antrim)
• Thompson, Paul (GFPC)
• Thompson, Paul M.
• Thompson, Paul West
• Thompson, Peter
• Thompson, Phil
• Thompson, Phillip
• Thompson, Rob
• Thompson, Roland
• Thompson, Ryan
• Thompson, Scotty
• Thompson, Shaun
• Thompson, Silas
• Thompson, Simon
• Thompson, Steve
• Thompson, Thakadiel
• Thompson, Tim
• Thompson, Tim
• Thompson, Tom
• Thompson, Troy
• Thompson, Wallace
• Thompson, William P.
• Thompson, Willie
• Thomsen, BJ
• Thomson, Andrew
• Thomson, Doug
• Thomson, Gordon
• Thorhauer, John
• Thornberg, Greg
• Thornburg, Larry
• Thornbury, John F.
• Thornton, Champ
• Thornton, Charles
• Thornton, Chuck
• Thornton, Dale
• Thornton, Jamie
• Thornton, Jim
• Thornton, Matt
• Thornton, Matthew
• Thornton, Mike
• Thornton, Seth
• Thornton, Tim
• Thornton, Trent
• Thornton, Vince
• Thorpe, Grant
• Thorsland, Oscar
• Thorton, Champ
• Thorton, Mark
• Thoseby, William
• Thrasher, Bill
• Threlfall, Daniel
• Threlfall, Jonathan
• Thresher, Alan
• Thrift, Chester
• Thrift, Mark
• Throckmorton, David
• Throndson, Tate
• Throop, Craig
• Throop, Keith
• Thrower, Jerry N.
• Thrower, John Henry
• Thrower, Matthew
• Thrower, Ronnie E.
• Thrun, Terry
• Thumpston, Kevin
• Thurman, Craig
• Thurman, Dennis
• Thurman, Robert
• Thurmond, Mike
• Thursby Jr, Daniel
• Thurston, Greg
• Tibb, Dan
• Tibbott, Alex
• Tibbs, Shad
• Tiberi Jr, Mike
• Tiberi, Emily
• Tica, Nimrod
• Tica, Revel
• Tice, Donald
• Tice, Rico
• Tice, Tomm
• Tichelaar, Bert
• Ticknor, Michael
• Tidd, Dan
• Tidwell, Danny
• Tidwell, Dylan
• Tidwell, John
• Tidwell, Mark
• Tiegreen, Joel
• Tietjen, Walt
• Tiffe, Armand P.
• Tigchelaar, J. J.
• Tiggelaar, B.
• Tigh, Robert
• Tigner, Steve
• Tignor, Chris
• Tilak, Pradeep
• Tiller, Johnny
• Tillery, John F.
• Tillett, Paul
• Tilley, Allen
• Tilley, Dale
• Tillis, Joel
• Tillis, Ricky
• Tillman, Jack
• Tillman, Jonathan
• Tillman, Keith
• Tillman, Kenny
• Tillman, Lee
• Tillman, Martha
• Tillman, Tommy
• Tillotson, Jim
• Tilly, Allen
• Tilson, Jim
• Tilton, Skip
• Tim, Van Steenburgh,
• Tima, Perry
• Timbie, David
• Timbie, Renae
• Timmer, Craig
• Timmer, Daniel
• Timmerman, Bernie
• Timmis, Steve
• Timothy
• Tindall, John
• Tindall, Stephen
• Tindol, Kyle
• Tingley, Mitch
• Tinker, Bill
• Tinney, Jack
• Tinsley, Bill
• Tinsley, Colin
• Tinsley, David
• Tinsley, Joanna
• Tinsley, John
• Tinsley, Wallace
• Tipmore, Steve
• Tippett, Ricky
• Tippins, James H.
• Tipton, Bill
• Tipton, Lane G.
• Tipton, Reggie
• Tipton, Timothy
• Tiscione, Lou
• Tissot, Bob
• Tita, James
• Titmarsh, Maurice
• Titrell, Mark
• Titus
• Titus JD, Herbert
• Titus, Cletis
• Titus, Darryl
• Titus, Herb
• Titus, Lon
• Titus, Randy
• Tjapkes, Chris
• Tjapkes, Peter
• Tjepkema, Todd
• Tjoelker, Phil
• Toavs, Wesley
• Tobin, Andy
• Tobin, Ron
• Tobin, Ronald
• Toburen, Toby
• Tock, John
• Todd, Aaron
• Todd, Calvin
• Todd, Charles
• Todd, Chris
• Todd, David
• Todd, Doug
• Todd, John
• Todd, Josh
• Todd, Michael E.
• Todd, Ron
• Toit, Francios du
• Toland, Dennis
• Toland, Peter
• Tolbert, Jason
• Tolbert, Sonny
• Tolbert, Tim
• Toledo, Omar
• Tolentino, Angelo
• Tolias, George
• Tolibas, Darwin
• Tolin Jr, Joe
• Tolin, Joe
• Tollefson, Terry
• Tolley, Keith
• Tolliver, David
• Tolsma, Neil
• Tolson, Frank
• Tolson, George
• Tolson, James
• Tolson, Mark
• Tom
• Tomberlin, John
• Tomberlin, Zad
• Tombleson, Johnathon
• Tomkins, Jeffrey
• Tomlinson, Dwight
• Tomlinson, Glenn
• Tomlinson, Joey
• Tomlinson, John
• Tomlinson, Larry
• Tomlinson, Mack
• Tomlinson, Nathan
• Tompkins, Dale
• Tompkins, Matt
• Tompkins, Rob
• Tompkins, Steve
• Toms, Paul
• Toms, Stephen
• Tonetti, Earnest
• Toney, Dan
• Tonkin, Andrew
• Tonks, Mike
• Tony
• Toole, Moses
• Toomey, Joe
• Toon, Peter
• Tooten Sr, Tim
• Toothaker, Larry
• Top, Meng

• Toplady, Augustus
• Topping, S.
• Topping, Stephen
• Torenvliet, Jake
• Torlach, David
• Toro, Miguel del
• Toronto FPC
• Torp-Pedersen, Drake
• Torrens, Alister
• Torrens, James
• Torres, Dave
• Torres, David
• Torres, Fernando
• Torres, Jos√© Luis
• Torres, Julio
• Torres, Luis
• Torres, Pedro
• Torrey, James
• Torrey, Joshua
• Torrey, R. A.
• Totica, George
• Totten, Dan
• Totter, Doug
• Tottingham, Ron
• Touchet, Johnny
• Touchton, Bob
• Tounn, Sophek
• Tourangeau, Mike
• Tovar, Danny
• Tovar, John
• Tovar, Richard
• Tovey, Josh
• Tow, Siang Hwa
• Towle, Dale
• Town, Joshua
• Townes, Elmer
• Townley, Brad
• Townsend, Ben
• Townsend, Bruce
• Townsend, C T
• Townsend, Don
• Townsend, Geoffrey
• Townsend, James
• Townsend, Jeff
• Townsend, Margaret
• Townsend, Peter
• Townsend, Tobiah
• Townsley, David
• Townsley, Jim
• Tozer, A. W.
• Tozour, Rich
• Trabandt, Ron
• Traboulsi, Edgard
Tracey, Stephen
• Tracht, Tom
• Tracy, Eric
• Tracy, John
• Tracy, Joseph
• Tracy, Richard
• Trahan, Carol
• Trail, Matt
• Traill, Robert
• Trainer, Brian
• Tramell, Redford
• Tran, Truyen
• Tranchini, Nicol√°s
• Trang, Sothy
• Transeau, Ken
• Translation, Russian
• Translation, Spanish
• Translator
• Tranvik, Peter
• Traub, Ed
• Traub, William
• Trautner, Paul
• Traver, Jeff
• Travers, Mark
• Travis, Greg
• Travis, Ted
• Traylor, John
• Traylor, Terry
• Traynor, Ben
• Treadway, Dale
• Trease, Scott
• Trebilco, Jonathan
• Tredoux, Alwyn
• Tree, Iho
• Tree, Sarat
• Trefsgar, Ted
• Treiberg, Terry
• Treick, Donald
• Treick, Joel
• Treick, Paul
• Tremblay, Bill
• Tremblay, Brent
• Treme, Neil
• Tremeer, Tim
• Trennepohl, Brian
• Trennepohl, Mark
• Trenner, Ed
• Trent, Matthew
• Trepanier, Dan
• Trescott, Shaun
• Tresham, Aaron
• Trevino, Justin
• Trewhella, Matthew
• Trexler, Matthew
• Trexler, Tom
• Triantaflos, Adam
• Tribbett, Gabe
• Tribe, Adrian
• Tribuzio, Dan
• Tricarico, Al
• Trice, Ben
• Trice, Graham
• Trice, Nathan
• Trice, Warren
• Trieber, Jack
• Trieber, Tim
• Trigili, Vincent
• Trimble, Gary
• Trimble, Kevin
• Trimble, Paul
• Trine, David
• Triolo, Andrew
• Triplett, Steve
• Tripp, Jack
Tripp, Paul
• Tripp, Tedd
• Trippe, Terry
• Trivette, Rob
• Trivette, Terry
• Trochim, Steve
• Trofemuk, Joe
• Trollope, Michael
• Trombadore, Bob
• Trombetta, Joseph
• Trometer, Gary
• Tronco, Thomas
• Tropp, Anthony
• Troster, Joel
• Trotta, Frank
• Trotter, Cindy
• Trotter, Dan
• Trotter, Larry
• Trotter, Stanton
• Troup, Calvin L.
• Troupe, M E
• Trousdale, Chris
• Trout, Bob
• Trout, Jeff
• Troutman, Hubert
• Troutt, Adam
• Trouwborst, Tom
• Trowbridge, Ron
• Troxel, Craig
• Troxler, Jeremy
• Troyer, Mike
• Truax, James
• Trudelle
• True, Alex
• True, Eric
• Truel, Darren
• Truelove, Johnny
• Truelove, Keith
• Truelove, Robert
Trueman, Carl R.
• Trueman, Shawn
• Truitt, Steve
• Truman, Ezra
• Trumbo, Rick
• Trummel, Larry
• Trump, Robert
• Trumper, Tim J. R.
• Trust, Parsa
• Tsai, Song
• Tsao, Paul
• Tschida, Jerry
• Tso, Michael
• Tu, Derek Chi-Liang
• Tuazon, Michael
• Tubbesing, Brad
• Tubbs, Dale
• Tubbs, Dave
• Tubbs, David
• Tubbs, Justin
• Tubman, Harriet
• Tuck, Christopher H
• Tucker, Andrew
• Tucker, Angela
• Tucker, Benny
• Tucker, Brandon
• Tucker, David
• Tucker, Jamey
• Tucker, Jamey P.
• Tucker, Jason
• Tucker, John
• Tucker, Johnny
• Tucker, Jonathan
• Tucker, Kris
• Tucker, Paul
• Tucker, Rick
• Tucker, Tom
• Tuffendsam, Kurt
• Tuggle, Ralph
• Tuininga, Calvin
• Tuininga, Eric
• Tuininga, Matthew
• Tuinstra, Jason
• Tuinstra, Ken
• Tuinstra, William
• Tullis, Alan
• Tullis, James
• Tullock, Sam
• Tullos, Jared
• Tullos, Tim
• Tullos, Vinson
• Tully, Matthew
• Tumia, Vinnie
• Tunney, Andrew
• Tunstell, Alan
• Turbeville, Dean
• Turchi, Rob
• Turek, Frank
• Turk, Frank
• Turk, Jim
• Turkmani, Alex
• Turkmani, Zack
• Turley, David
• Turley, Lee
• Turley, Tanner
• Turley, Tom
• Turman, Brenda
• Turnage, Drew
• Turnbull, Jake
• Turnbull, Ken
• Turner, Brandon
• Turner, Brent
• Turner, Bruce
• Turner, Bruce B
• Turner, Caleb
• Turner, Chad
• Turner, Chris
• Turner, Clay
• Turner, Cody
• Turner, Dallas
• Turner, Dan
• Turner, Dave
• Turner, David
• Turner, Diehl
• Turner, Ian
• Turner, Jim
• Turner, Jim
• Turner, Jimmy
• Turner, John
• Turner, John Mark
• Turner, Jonathan
• Turner, Kempton
• Turner, Ken
• Turner, Lucas
• Turner, Mark
• Turner, Maury
• Turner, Michael
• Turner, Mitch
• Turner, Raif
• Turner, Randy
• Turner, Reginald
• Turner, Rob
• Turner, Ross
• Turner, Scott
• Turner, Shane
• Turner, Stephen
• Turner, Tim
• Turnlund, Jesse
• Turpin, Jesse
• Turpin, Simon
• Turriza, Marco
• Tushima, Cephas
• Tut, Daniel
• Tuttle, Bruce
• Tuttle, Daniel
• Tuttle, Jeff
• Tuttle, Micah
• Tuttle, Paul
• Tutwiler, Eddie
• Tuuri, Dennis (RCC)
• Tuzeneu, Chris
• Tweed, James
• Tweed, John
• Tweeddale, John
• Tweedie, Paul
• Tweet, Jim
• Tweet, Ted
• Tweet, Travis
• Tweeton, Jim
• Twiss, Paul
• Twombley, Jeremy
• Tyler, Bennet
• Tyler, Chad
• Tyler, David
• Tyler, Garry
• Tyler, Jeff
• Tyler, Jonathan
• Tyler, Nathan
• Tyler, Paul
• Tyler, Stephen
• Tyndale, William
• Tyndall, Ron
• Tyree, Cornelius
• Tyrpak, Jed
• Tyrpak, Joe
• Tyson, Adam
• Tyson, Ron
• Tyson, Sam
• Tyson, Scott
• Tyson, Tom
• Tyson, Tracy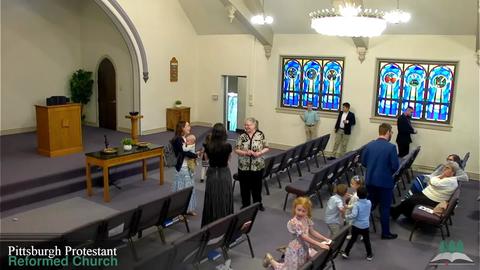 Pittsburgh, PA
Pittsburgh Protestant Reformed Church
Rev Ian Brown
Londonderry Free...