3,036 active users!!
Last Names: K
Home | Speakers found matching the search request
BROWSE | LAST NAMES : K


Speakers found matching the search request.
• K, Michael
• K.C.Weaver
• Kabingue, Dennis
• Kabongo, Athanase
• Kabwe, Kabwe
• Kacer, Frank
• Kaczorowski, David
• Kaczorowski, Steve
• Kadambavanam, Chandran
• Kady, Joel
• Kae, Adam
• Kaemingk, Peter
• Kaffenbarger, Bryan
• Kafferlin, Kurt
• Kagen, Josiah
• Kahkola, Gabriella
• Kahkola, Shane
• Kahl, Jeff
• Kahler, Lynn
• Kahler, Michael
• Kahler, Troy
• Kaighen, Chuck
• Kail, Zack
• Kain, Daniel
• Kaiser Jr, Walter C.
• Kaiser, David
• Kaiser, Joe
• Kaiser, Paul A.
• Kalama, Kenneth
• Kalbfleisch, David
• Kalena, Nick
• Kalifungwa, Kunda
• Kalifungwa, Ronald
• Kalinowski, Cesar
• Kalisher, Meno
• Kalkman, Hans
• Kalmeta, Dominic
• Kalmeta, Mathew
• Kalmeta, Matt
• Kaloostian, Adam
• Kalwala, Sam
• Kamara, Salaam
• Kamel, Rafik
• Kamibayashiyama, Phil
• Kaminski, Greg
• Kaminski, Jo Ellen
• Kammermann, Shane
• Kammermann, Troy
• Kampen, E.
• Kampen, Eric
• Kampen, Henry
• Kampen, R. J.
• Kampen, Ryan
• Kamphausen, Jeff
• Kan, Lorkru Chantha
• Kanagalingam, Muralee
• Kanavel, Keith
• Kane, Brian
• Kane, Joyce
• Kane, Nigel
• Kane, Trevor
• Kaney, Jerry
• Kang, Jim
• Kang, Ko Ling
• Kanniah, Edward
• Kantartzis, Giotis
• Kanteena, Joseph
• Kanter, John
• Kantner, Rick
• Kantner, Rob
• Kanyense, Victor
• Kapic, Kelly
• Kapp, David
• Kappel, Todd
• Kappers, Ben
• Kapusuz, Yavuz
• Karaki, Jehad El
• Karasek, Zdenek
• Karber, Scotty
• Karding, Brent
• Karg, Jim
• Karini, Chanti Raju
• Karlberg, David
• Karnes, Dave
• Karnes, David
• Karns, Michael R.
• Karoon, David
• Karp, Ryan
• Karr, Tim
• Karson, Robert A
• Karstens, Paul
• Kaschak, Ron
• Kaseke, Kennedy
• Kasera, Basilus
• Kasprzyk, Jeremy
• Kassales, Roland
• Kassar, Jacqueline
• Kastamo, John
• Kastl, Chuck
• Kastler, Shane
• Kater, M. J.
• Katka, Bill
• Kato, Colin
• Katryan, Almond
• Katsion, Gordon
• Katumu, Josiah
• Katundu, Leonard
• Katungu, Chris
• Katz, Bill
• Katz, Steven
• Kaufelds, Kurt
• Kauffman, Charles
• Kauffman, Timothy
• Kauflin, Bob
• Kaufman, Erika
• Kaufman, Hans
• Kaufman, Monty
• Kaukonen, Paul
• Kaunda, Clement
• Kaunda, Francis
• Kavanagh, Chris
• Kavanagh, Wes
• Kavanaugh, Joel
• Kawambale, Kennedy
• Kay, David
• Kay, David W
• Kay, Fraser
• Kay, Jason
• Kay, Scott W.
• Kay, Timothy
• Kayayan
• Kayayan, Eric
• Kayombo, Kasongo
• Kayser, Phillip
• Keach, Benjamin
• Keane, Thomas
• Kearney, Fred
• Kearney, Fredrick
• Kearney, Michael J.
• Kearney, Scott
• Keathley, Ken
• Keaughs, Ed
• Keay, Elijah
• Keay, Peter
• Keay, Robert
• Keck, Gary
• Keck, Kraig
• Keck, Laura
• Keck, Logan
• Keddie, Gordon
• Keddie, John
• Keddie, John W.
• Kee, Kirby
• Keeler, Doren
• Keels, Shonn
• Keen, Bill
Keen, Charles
• Keen, James
• Keen, John
• Keen, Roger
• Keenan, Alan
• Keenan, Kevin
• Keenan, Matt
• Keenan, Michael
• Keenan, Witcher
• Keene, Randy
• Keener, Forrest L.
• Keener, Sam
• Keeney, Richard
• Keesee, Tim
• Keeton, Robert
• Keeton, Vince
• Keew, Paul
• Keew, Peter
• Keeys, Charles
• Keffer, Gary
• Keffer, Marty
• Keffer, Paul
• Kehoe, Chris
• Keim, Joe
• Keisel, Nate
• Keiser, David
• Keiser, Roy
• Keister, Lane
• Keith, Clint
• Keith, Hunter
• Keith, Stephen
• Keith, Steven
• Kelderhouse, Don
• Kelderman, Mark
• Kellam, Steve
• Kellar, Steve
• Kellar, Vitaly
• Keller, Bob
• Keller, Calvin
• Keller, David
• Keller, Kent
• Keller, Maynard
• Keller, Mike
• Keller, Robert
• Keller, Rollin
• Keller, Ryker
• Kellett, Joey
• Kelley, Bob
• Kelley, Chris
• Kelley, Clint R.
• Kelley, Joe
• Kelley, Joe W.
• Kelley, John
• Kelley, Joseph
• Kelley, Larry
• Kelley, Marty
• Kelley, Michael
• Kelley, Mike
• Kelley, Ralph
• Kelley, Rick
• Kells, Samuel
• Kelly Jr, Mike
• Kelly, Ben
• Kelly, Billy
• Kelly, Brian
• Kelly, Clayton
• Kelly, Clint
• Kelly, Douglas F.
• Kelly, Gavin
• Kelly, Greg
• Kelly, Jeff
• Kelly, Jim
• Kelly, John
• Kelly, Kent
• Kelly, Kevin
• Kelly, Kurt
• Kelly, Layton
• Kelly, Leighton
• Kelly, Marty
• Kelly, Michael
• Kelly, Noel
• Kelly, Otto
• Kelly, Patrick
Kelly, Reg
• Kelly, Samuel
• Kelly, Tim
• Kelm, Peter
• Kelp, Nathan
• Kelsey, Mark
• Kelshaw, Michael
• Kelso, Brenda
• Kelso, Matthew
• Keltner, Dick
• Keltner, Ken
• Keltner, Richard
• Kember, Alan
• Kemeny, Peter
• Kemmerer, Justin
• Kemp, Chase
• Kemp, Mark
• Kemp, Raymond
• Kemp, Scott
• Kemper, Bryan
• Kempf, Charles A.
• Kempf, Wayne
• Kemps, John
• Kempton, Wendell
• Kendagor, George
• Kendagor, Joash
• Kendagor, Nathaniel
• Kendall, Bret
• Kendall, Joshua
• Kendall, Tom
• Kenderdine, John
• Kendrick, Daryl W.
• Kendrick, Jason
• Kendrick, Mike
• Kendrick, Terry
• Kendricks, Terry
• Kenedy, CW
• Keng, Tan Nee
• Kennard, David
• Kennard, Joe
• Kennaway, David
• Kennedy, Bill
• Kennedy, Billy
• Kennedy, Bucky
Kennedy, D. James
• Kennedy, Don
• Kennedy, Donald
• Kennedy, Geoffrey
• Kennedy, Jason
• Kennedy, Lawrence
• Kennedy, Ray
• Kennedy, Steven
• Kennedy, Tom
• Kenneth, Stewart,
• Kenney, Jeremy
• Kenney, John
• Kennicott, Nick
• Kennoway, Joseph
• Kenny, David
• Kenny, Ian
• Kensinger, Robb
• Kent, Cory
• Kent, James
• Kenya Mission Team
• Kenyon, Dave
• Kenyon, Keith
• Keo, Touch
• Keogh, Dick
• Keong, Tang Chee
• Keplinger, Erin
• Keplinger, Jared
• Keppel, Doug
• Keppel, Russ
• Kerby, Carl
• Keres, Ron
• Kerhoulas, Jonathan
• Kerin, Charles
• Kern, Bobby
• Kern, Greg
• Kern, Jack
• Kern, Taylor
• Kernohan, William
• Kerr, Andrew
• Kerr, Drew
• Kerr, Glenn
• Kerr, Jack
• Kerr, James
• Kerr, John
• Kerr, Joshua
• Kerr, Matthew
• Kerr, Roy
• Kerr, Sydney
• Kerr, Tim
• Kerrigan, Thomas
• Kersh, Jason

• Keskinis, Paschalis
• Kesler, Josh
• Kessler, Jeff
• Kessler, William
• Ketcham, Robert
• Ketcham, Robert
• Ketcham, Samuel
• Ketchen, Nathan
• Ketchum, Lance T.
• Kettle, Alex
• Kettner, Jason
• Keuer, Andrew
• Keuning, Jason
• Keuroglian, Rick
• Keutzer, Nick
• Key
• Key, Darrell
• Key, Devin
• Key, Steven
• Key, Virgil
• Keyes, Dick
• Keys, Clive
• Khan, Arif
• Khan, Joe
• Khan, Jordan
• Khan, Shehzad
• Khaoya, Joseph
• Khazaal, Mo
• Khelete, Merhawi
• Khoo, Jeffrey
• Khoo, Stephen
• Khopang, Joel
• Khoury, Steven
• Khuram
• Khurt, Brian
• Ki, Okman
• Kiamu, Dave
• Kickasola, Joseph
• Kicklighter, Johnny
• Kidd, Allan
• Kidd, Anthony
• Kidd, Jerry
• Kidd, Kevin
• Kidd, Timothy
• Kidman, Russell
• Kidwell, Scott
• Kieffer, Bill
• Kiefhaber, Pete
• Kielian, Sean
• Kiester, David
• Kiewiet, David
• Kifer, Dave
• Kiffin, William
• Kigar, Brian
• Kiger, Gene
• Kiger, Lewis
• Kihleng, Rickson
• Kihlthau, Steve
• Kiischner, Andrew
• Kijak, Mike
• Kilber, Clay
• Kilburn, Keith
• Kilcup, Dick
• Kilgore, Ed
• Killen, Chris
• Killer, David
• Killian, Daniel
• Killian, John
• Killoran, Jon
• Kilman, Brent
• Kilmer, Donald
• Kilner, Steven
• Kilpatrick, Edwin
• Kilpatrick, Jenny
• Kilpatrick, John
• Kilpatrick, Stephen
• Kilpatrick, Steve
• Kim (Kima), Khawl Ro
• Kim, Christopher
• Kim, Daniel
• Kim, Gene
• Kim, Heon Soo
• Kim, Hung
• Kim, James
• Kim, Joel
• Kim, John
• Kim, Joon Bum
• Kim, Julius
• Kim, Jung
• Kim, Jung Ho
• Kim, Lloyd
• Kim, Peter
• Kim, Phil
• Kim, Ray
• Kim, Samuel
• Kim, Solomon
• Kim, Stephen
• Kim, Woonny
• Kim, Yong Sang
• Kimaro, Wande
• Kimball, Aubrey
• Kimball, Cary
• Kimball, Tom
• Kimberlin, Mel
• Kimbrell, Cary
• Kimbrell, Mitch
• Kimbrell, Stephen
• Kimbro, Reggie
• Kimbrow, Terry
• Kimmel, David
• Kimmel, John
• Kimmel, T.J.
• Kin, Yap Yee
• Kincaid, Dana
• Kincaid, Stephen
• Kinch, Bradley
• Kinchen, Tom
• Kinder, Chuck
• Kindhart, Fred
• Kines, Josh
• King, Aaron
• King, Adam
• King, Ansley
• King, Anthony
• King, Atlee
• King, Barry
• King, Bethany
• King, Bob
• King, Bobby
• King, Brian
• King, Charlie
• King, Clayton
• King, Dan
• King, David
• King, David B.
• King, David T.
• King, David W
• King, David W.
• King, Dennis Laurie
• King, Dr.
• King, Dwayne
• King, Ernest
• King, Frank
• King, Geoff
• King, James
• King, Jason
• King, Jeff
• King, John
• King, Kirk
• King, Leon
• King, Mark
• King, Mary
• King, Micky
• King, Peter
• King, Randy
• King, Reagan
• King, Richard
• King, Rod
• King, Rodney
• King, Rodney T.
• King, Ruby Atlee
• King, Ryan
• King, Ryan E.
• King, Spencer
• King, Stephen
• King, Steven
• King, Tom
• King, Trey
• King, Wayne
• Kingdon, David
• Kingery, Jeff
• Kingery, Missy
• Kinghorn, Paul
• Kingsbury, Matthew W.
Kingsbury, Paul
• Kingsley, Mike
• Kingston, David
• Kingston, Peter
• Kingswood, Darrell
• Kingswood, Jeff
• Kingswood, Matt
• Kiningham, John
• Kinkade, Russell
• Kinkaid, Stephen
• Kinkaid, Todd
• Kinlaw, Brian
• Kinley, Eddie
• Kinley, Peter
• Kinloch Jr, Solomon
• Kinneer, Jack
• Kinneer, Jack
• Kinner, Jonathan
• Kinney, Roy
• Kinnicutt, Tim
• Kinnison, Brad
• Kinnison, Shawn
• Kinsaul, Adam
• Kinser, John
• Kinsey, Buster
• Kinsey, Shawn
• Kinsley, Jeff
• Kintner, Paul
• Kinyonga, Mshama
• Kinzel, Brian
• Kioko, Meshack
• Kiple, Mason
• Kipp, Tom
• Kirby, Caleb
• Kirby, Carl
• Kirby, Charles
• Kirby, Joel
• Kirby, Jon
• Kircher, Aaron
• Kircher, Daniel
• Kirchhoff, Chuck
• Kirchmeyer, Kent K.
• Kirk, Alan
• Kirk, Chip
• Kirk, Dan
• Kirk, Gordon
• Kirk, Matt
• Kirk, Monty
• Kirkland, Bob
• Kirkland, Geoff
• Kirkland, Jason
• Kirkland, Kirk
• Kirkland, Philip
• Kirkland, Trevor
• Kirklin, Jason
• Kirkman, Bob
• Kirkman, Casey
• Kirkpatrick, Aaron
• Kirkpatrick, Ed
• Kirkpatrick, Kyle
• Kirkpatrick, Mike
• Kirkpatrick, Nathan
• Kirkwood, Wray
• Kirsch, Andy
• Kirshner, Alan
• Kirshner, Dean
• Kirsop, Nathan
• Kirsteatter, Craig
• Kiser, Chris
• Kisic, Jason
• Kisler, Kevin
• Kisner, Mike
• Kissick, Nigel
• Kissinger, Phil
• Kistler, Dave
• Kistler, Don
• Kistler, Kevin
• Kitchen, Pat
• Kitchen, Stephen
• Kitchens, Charles
• Kitchens, Chris
• Kite, Gregg
• Kitter, Howard
• Kittle, Don
• Kittle, Ed
• Kittle, Steve
• Kittrell Jr, Chuck
• Kittrell, Mark
• Kivai, Bishop R
• Kjaer, Johnny
• Kjeldgaard, Lance
• Kjos, Berit
• Klaassen, John
• Klaassen, M.
• Klaiber, Kenny
• Klajnbart, Jorge O.
• Klapperich, T. J.
• Klapprodt, Johannes
• Klare, Mark
• Klass, Kevin
• Klassen, Brad
• Klassen, Jake
• Klassen, John
• Klaus, Ben
• Klaus, Daniel
• Klaus, Keith
• Klaus, Missionary
• Klautke, Juergen-Burkhard
• Klautke, J├╝rgen-Burkhard
• Klaver, Terreth
• Klaver, W.
• Kleber, Jason
• Kleijn, K
• Klein, John
• Klein, Ken
• Kleiser, Timothy
• Klem, Jack
• Klemm, Rocky
• Klett, Fred
• Klett, Kenneth E
• Kletz, Fred
• Kleyn, C.
• Kleyn, D.
• Kleyn, Daniel
• Kleyn, Rodney
• Klick, Jeff
• Klicka, Christopher
• Klicker, Ed
• Kliewer, Jeff
• Kliewer, Jeff
• Kliewer, Lee
• Klikas, Cindy
• Klikas, Mike
• Kline, Casey
• Kline, David
• Kline, Steve
• Kline, Tom
• Kline, Troy
• Klinger, Nate
• Klingler, Jarrett
• Klompien, David
• Kloosterman, Alex
• Kloosterman, Nelson
• Kloosterman, Peter
• Klopfenstein, Christian
• Klopfenstein, Jay
• Klotz, Bill
• Klubnikin, Rebecca
• Klus, Leo
• Klusendorf, Scott
• Kluth, Brian
• Kluth, Vince
• Klynsma, Randall
• Klynsmith, Andrew
• Kmberlin, Mel
• Kmiec, Marek
• Knaebel, Garry
• Knakal, Jim
• Knapp, Curtis
• Knapp, Dennis

• Knapp, Gary
• Knapp, Jack
• Knecht, Glen
• Knectley, Brooks
• Kneeland, Kevin
• Kneeshaw, Keith
• Kneis, Jim
• Knepp, Brad
• Knepp, Rich
• Knepper, Harold
• Knickebocker, Tom
• Knickerbocker, Daniel
• Knickerbocker, Sam
• Knickerbocker, Stephen
• Knickerbocker, Tim
• Knierim, Mick
• Knight III, George
• Knight, Andrew T.
• Knight, David
• Knight, Derek
• Knight, Erick
• Knight, Glenn
• Knight, Jerry
• Knight, Justin
• Knight, Mike
• Knight, Philip
• Knight, Ty
• Knight, Wayne
• Knights, David
• Knipe, Bill
• Kniseley, David
• Knobloch, Chris
• Knodel, Richard
• Knoebel, Dawn
• Knolls, Jay
• Knollys, Hanserd
• Knoop, Franklin
• Knoop, James
• Knoop, Jeremiah
• Knopf, Corey
• Knorr, John
• Knott, Andrew
• Knott, Phil
• Knouff, Russell
• Knowels, Allan
• Knowles, Dennis
• Knowles, Philip
• Knox, Andrew
• Knox, James
• Knox, James W
• Knox, John
• Knox, Mic
• Knox, R. Daniel
• Knudson, Jeff
• Knupp, Andy
• Knutsen, Dave
• Knutson, Dana
• Knutson, Tim
• Ko, Andy
• Ko, Lingkang
• Ko, Sheldon
• Kober, Manfred E.
• Kobernat, Joel
• Kobi, Kent
• Kobler, Ron
• Koblosh, Daniel
• Kobza, Randy
• Koch, Bob
• Koch, Ken
• Koch, Laurn
• Koch, Wayne
• Kocher, Scott
• K├Âck, Winfried
• Kocznur, Carmenn
• Kodsi, Mourad
• Koe, Zi Yan
• Koelsch, Charles
• Koenen, Wade
• Koenig, Bill
• Koenig, David
• Koenig, Floyd
• Koenig, Paul
• Koens, R
• Koepke, Jason
• Koerber, Jim
• Koerner, Maynard
• Koettel, Brady
• Koffkey, Kenon
• Kogay, Yevgeni
• Koh, Pr Andrew
• Kohlbrugge, H.F.
• Kohler, Jon
• Kohout, David
• Kojima, Jun
• Kok, Cathrina
• Kok, Daniel
• Kok, Kenneth
• Kok, Lai Chow
• Kokkonen, Susanna
• Kolb, Robert
• Kolkow, Grant
• Koller, Mark
• Kolstad, Caleb
• Kolstad, Kent
• Kolt, Kris
• Kolund, Lynn
• Kombe, Sydney
• Kommers, J.
• Kompelien, Kevin
• Kona, Albert
• Kona, Berti
• Kondor, Vladimir
• Konemann, Robert
• Kong, Lewis
• Koning, Casper
• Koning, Jacobus de
• Koning, Joshua de
• Konvalian, Tony
• Konvalin, Tony
• Koo, Matthew
• Kooi, Gene
• Kooi, Joel Vander
• Kooi, Travis
• Kooienga, W.
• Kooima, Eric
• Kooistra, Paul
• Kooistra, Paul
• Kook, Shawn
• Koolaard, John
• Koole, Kenneth
• Koon, Earl
• Koonce, Don
• Koonce, Rick
• Koontz, Tom
• Koop, Norman
• Koopman, Joel
• Koopman, John
• Koopman, Mark
• Kooshian, Brian
• Kopfstein, Gary
• Koponen, Johannes
• Kopp, Joe
• Kopp, Jon
• Koppen, Jason
• Koppenaal, John
• Koppert, Nathan
• Koranda, Nevin
• Korgan, Mike
• Korianitis, Takis
• Korianitis, Talkie
• Korljan, Robert
• Korljan, Scott
• Kornegay, Soren
• Kornegay, Van
• Kornilov, Petr
• Korol, Jason
• Kortering, Jason
• Kortus, Matt
• Korvemaker, Al
• Korving, H.
• Korving, W.
• Korytkowski, Robert
• Korzep, Dan
• Koshatka, Acey
• Koshy, Prabhudas
• Koslowsky, Kevin D.
• Kosobucki, Karl
• Kostas, George
• Kostenberger, Andreas
• Kostyshyn, Volodymyr
• Koukl, Greg
• Kountz, Matt
• Kountz, Stephen
• Kountze, Tower
• Koura, Joshua
• Kouri, Josh
• Kovack, Ron
• Kovacs, Frank
• Kovacs, Jason
• Kowalick, David
• Kownack, Christopher
• Kozachenko, Eugene
• Kozeny, Landon
• Krabbendam, Henry
• Kraft, Aaron
• Kraft, Dave
• Kragiel, Jesse
• Krahn, George
• Kraich, Ken
• Kramer, John
• Kramer, Kelly
• Kran, Jeff
• Kranendonk, David
• Kraus, Doug
• Kraus, Mark
• Krauss, Danny
• Krauss, Tim
• Krawczyk, William L
• Krawiec, Adam
• Krayer, Patrick
• Krazek, Tomek
• Kreh, Eric
• Kreider, Ryan
• Kreis, David
• Kreloff, Ben
• Kreloff, Steven
• Kress, Rick
• Krestar, Jay
• Kretschmer, Darryl
• Kretzer, Stephen
• Krieg, James
• Kriessman, Charles
• Krill, David
• Kring, Stephen
• Krinke, John
• Kripalani, Raj
• Krishna, Mohan
• Krispin, William
• Krizan, Tim
• Kroeger, Arnold
• Kroeker, Mike
• Kroeze, Jack
• Krogman, Clint
• Krohn, Jim
• Kroll Jr, William
• Kron, Justin
• Kron, Ryan
• Kronk, Jordan
• Krontz, Jeff
• Krouscas, Jim
• Kruchkow, Jeffery
• Krueger, Ben
• Krueger, Chris
• Krueger, Robert
• Krug, Tyler
• Kruger, Chris
• Kruger, Fran├žois
• Kruger, Melissa
• Kruger, Michael J.
• Kruger, Paul
• Kruger, Sharon
• Kruis, Ron
• Kruis, Zach
• Krulish, Jerid
• Kruntorad, Ray
• Krupke, Nathan
• Krutov, Alex
• Kruzhkov, Evgeniy
• Krynock, Roger
• Krzesinski, Rob
• Krzywonski, Mike
• Ku, Rafael
• Kubik, Bradley
• Kuchar, Mitch
• Kuchkovskiy, Vitaliy
• Kuciemba, Jonathan
• Kucij, Tim
• Kucik, John
• Kuehl, Kyle
• Kuehne, Stephen
• Kuehner, Adam
• Kuhatschek, Jack
• Kuhfuss, Kim
• Kuhlewind, Wade
• Kuhlman, Casey
• Kuhn, Andy
• Kuhn, David A.
• Kuhn, John
• Kuiken, Matthew
• Kuiken, Richard J.
• Kuiper, Bruce
• Kuiper, Dale
• Kuiper, Douglas
• Kuiper, R. B.
• Kuivenhoven, Maarten
• Kulman, John
• Kulman, Matt
• Kumar, Enoch
• Kumar, Minnie
• Kumar, Mohan
• Kumar, Paul
• Kumar, Pradeep
• Kumar, Rakesh
• Kuna, Wayne
• Kunkel, Matt
• Kunkle, Dan
• Kunselman, Ron
• Kunstmann, Robert
• Kunthy, Put Vorak
• Kuntz, Thaddeus
• Kunz, Ben
• Kuria, Harrison
• Kuriakose, Binoy
• Kurian, John
• Kurschner, Alan
• Kursi, Ato
• Kurth, James
• Kurth, Kelly
• Kurti, Dael
• Kurtz, Dean
• Kurvits, Benno
• Kutz, Ken
• Kutz, Ron
• Kuvakas, John
• Kuvakas, Kelly
• Kuykendall, Bill
• Kuykendall, Charles
• Kuzel, Scott
• Kwak, Won
• Kwan, Chung Howe
• Kwan, Ray
• Kwanga, David
• Kweder, Tom
• Kwekel Sr, Gary
• Kwint
• Kwok, Ben
• Kwok, Dennis
• Kwok, Mike
• Kyder
• Kyke, Dale Van
• Kyle, Philip
• Kyle, Stanley
• Kyle, Tom
• Kyle, Victor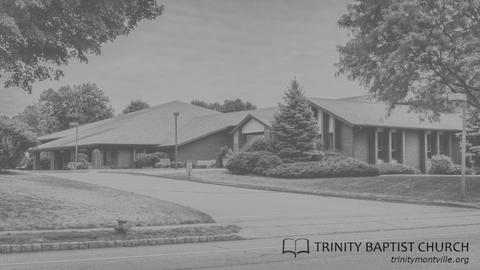 Montville, NJ
Trinity Baptist Church
Scott Pauley
Volusia County Baptist...