2,986 active users!
| | | |
| --- | --- | --- |
| | BROADCASTER DIRECTORY BY NAME | JOIN NOW | |
| | |
| --- | --- |
| | WHAT DO WE BELIEVE? To answer this question properly, much needs to be said by way of introduction. However, for the sake of time, allow us to outline the difference as simply as we can. We will only make three brief introductory points. First, what we believe is root... |
| | |
| | Fundamental in Doctrine, believing in the divine authority and verbal inspiration of the Bible, and the great fundamental doctrines of grace it contains. The Scriptures alone are the supreme authority in matters of faith and practice. The Free Presbyterian Church uses o... |
| | |
| | The Reformed Presbyterian Church is one of the oldest evangelical denominations in the country, founded in 1798. We are committed to the doctrines of the historic reformed faith, which include: Sola Scriptura, the Scriptures alone give us truth: Solas Christus, Christ a... |
| | |
| | Motto: A Place where the Father is IDOLIZED, the Son is ICONIFIED, and the Holy Spirit is IDENTIFIED. Vision Statement: To impact the world with people who have Christian Worldview Values Mission Statement: Discipling each member to reach the full potential of their God... |
| | |
| | We serve many nationalities and backgrounds with a desire to help from a Biblical approach. Our ministry is a Bible believing, soul winning ministry; and outreach is our heartbeat. Orlando has grown tremendously since 1966 when Tabernacle began and we continue to reach ... |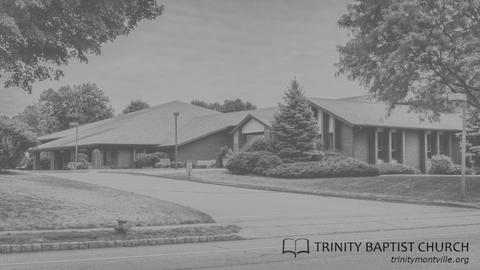 Montville, NJ
Trinity Baptist Church
Scott Pauley
Volusia County Baptist...