5,234 active users!!
Nathan Satchwell
Home | Sermons By Speaker Name



Nathan was saved on June 23rd, 1998 at a youth camp that his church was holding in Arkansas. When Evangelist Brady Weldon gave the invitation, the Holy Spirit laid serious conviction on Nathan's heart and he asked, in faith, for Jesus Christ to be his Saviour. He is presently a senior at Pensacola Christian College and his calling is to teach and preach the...

| more
Nathan Satchwell Faith Baptist Church of Avon

WED 08/11/2004

160+ | 34 min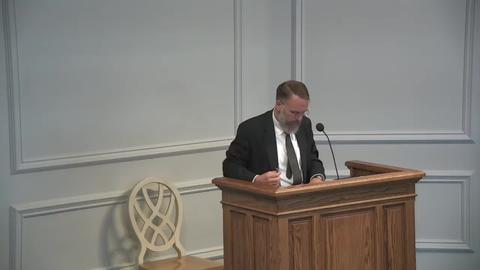 Greenville, SC
Greenville Presbyterian Church
Rev. Colin Mercer
Faith Free Presbyterian...