4,984 active users!!



My Saviour's Love Luke 22:44
My Saviour's Love | Bible Passage

| | | |
| --- | --- | --- |
| Author: | | Charles H. Gabriel, 1856-1932 |
| Musician: | | Charles H. Gabriel, 1856-1932 |

| | |
| --- | --- |
| | Play MP3 • Click to listen to the music for this hymn. |

I stand amazed in the presence
Of Jesus the Nazarene,
And wonder how He could love me,
A sinner, condemned, unclean.

Refrain:
How marvelous! how wonderful!
And my song shall ever be:
How marvelous! how wonderful
Is my Saviour's love to me!

For me it was in the garden He prayed:
"Not My will but Thine";
He had no tears for His own griefs,
But sweatdrops of blood for mine.

He took my sins and my sorrows,
He made them His very own;
He bore the burden to Calvary,
And suffered and died alone.

When with the ransomed in glory
His face I at last shall see,
'Twill be my joy through the ages
To sing of His love for me.

---

BIBLE PASSAGE:

44 And being in an agony he prayed more earnestly: and his sweat was as it were great drops of blood falling down to the ground.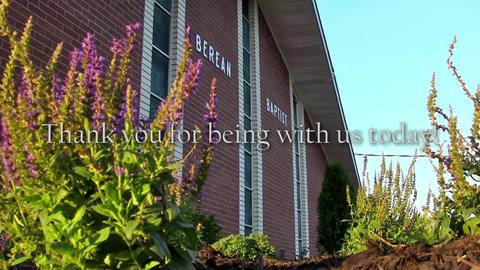 Springfield, MO
Berean Baptist Church
Dr. Alan Cairns
Faith Free Presbyterian...

We are a new church bring­ing new life to New York City. Join us this Sunday at 10:30.
www.sermonaudio.com